In ancient Persia, the mythological hero Rostam performed seven labors in order to prove his worthiness. He slew dragons and villains and overcame adversities with his superhuman strength. Modern Iranians must wish that Rostam were alive today and aiding them in their fight for freedom.
The images of hijab protests, street violence, and military force are only some of what is shown when Iranians voice their opposition today. One cannot help but be moved by scenes of women slicing off their hair, rioters, bloodied and confused, being hustled off to fates unknown, and family members lamenting over their relatives' battered corpses.
Perhaps the most powerful display of Iranian solidarity was not the loudest, nor the most violent, nor one involving the most people. It was the somber and dramatic moment when the Iranian national soccer team remained silent during its country's anthem at the FIFA World Cup in Dubai. Soccer fans around the globe anticipate the televised close-ups of their countries' heroes belting out their nations' hymns. Yet the Iranian team's simple demonstration of interlocked arms and an unsung anthem expressed more than words could possibly say about the shattered state of their country.
RPL's catalog offers many insightful selections portraying Iranians and their history. The literature of the Iranian diaspora is also well represented. For centuries countless Iranians have been forced to flee their country, leaving behind family members and age-old traditions but bringing their rich and diverse culture wherever they have settled.
When reading about the people of Iran and their history in any one of the following selections, one can almost hear the words of Hafiz, a revered Iranian poet: "Life will someday split you open, even if your life is now a cage."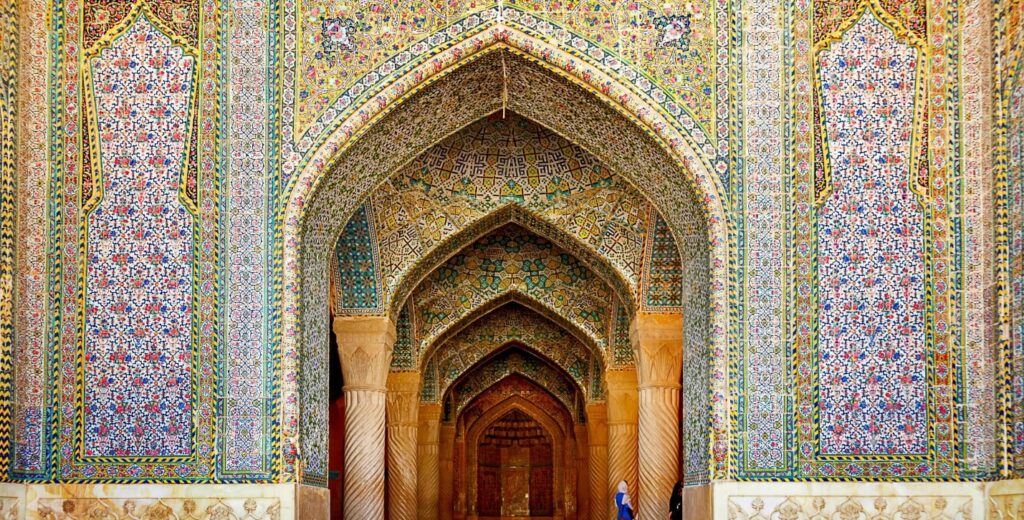 Juvenile Picturebooks
My Grandma and Me by Mina Javaherbin. In a true tale of a young girl in Iran and her grandmother, this beautiful ode to family celebrates small moments of love that become lifelong memories.
Monsters are Afraid of the Moon by Marjane Satrapi. Poor Marie! Every night as she climbed into bed, she got a visit from three monsters. They only came out in darkness, so she knew they must be afraid of the light. Marie took a huge pair of scissors, and cutting the moon out of the sky, hung it right in her bedroom. No darkness, no monsters! A delightful tale for bedtime or anytime.
Juvenile Non-Fiction and Biography
Maryam's magic : the Story of Mathematician Maryam Mirzakhani by Megan Reid. Introduces trailblazing mathematician Maryam Mirzakhani from her unexpected interest in geometry as a young girl to becoming the first woman to win the world's most prestigious honor in mathematics.
Tehran children : a Holocaust Refugee Odyssey by Mikhal Dekel. The extraordinary true story of Polish-Jewish child refugees who escaped the Nazis and found refuge in Iran. More than a million Jews escaped east from Nazi occupied Poland to Soviet occupied Poland. There they suffered extreme deprivation in Siberian gulags and "Special Settlements" and then, once "liberated," journeyed to the Soviet Central Asian Republics. The majority of Polish Jews who survived the Nazis outlived the war in Uzbekistan and Kazakhstan; some of them continued on to Iran. The story of their suffering, both those who died and those who survived, has rarely been told.
National Geographic's Countries of the World: Iran. A basic introduction to the people, country, and culture of Iran. A reliable source for starting conversations with youngsters. Time line of Iranian history on back lining papers.
Graphic Novels
Iranian Love Stories by Jane Deuxard. A powerful and haunting compilation of interviews with young Iranians, in graphic novel format, who took great risks in sharing with the authors the restrictions the Ayatollah and his regime enforce on them. Mature content and images.
Persepolis by Marianne Satrapi. Persepolis is Marjane Satrapi's wise, funny, and heartbreaking memoir of growing up in Iran during the Islamic Revolution. In powerful black-and-white comic strip images, Satrapi tells the story of her life in Tehran from ages six to fourteen, years that saw the overthrow of the Shah's regime, the triumph of the Islamic Revolution, and the devastating effects of war with Iraq. The intelligent and outspoken only child of committed Marxists and the great-granddaughter of one of Iran's last emperors, Marjane bears witness to a childhood uniquely entwined with the history of her country. Persepolis paints an unforgettable portrait of daily life in Iran: of the bewildering contradictions between home life and public life and of the enormous toll repressive regimes exact on the individual spirit.
Young Adult Fiction
Darius the Great Is Not Okay by Adib Khorram. Darius Kellner speaks better Klingon than Farsi, and he knows more about Hobbit social cues than Persian ones. He's a Fractional Persian — half, his mom's side — and his first ever trip to Iran is about to change his life. Darius has never really fit in at home, and he's sure things are going to be the same in Iran. His clinical depression doesn't exactly help matters, and trying to explain his medication to his grandparents only makes things harder. Then Darius meets Sohrab, the boy next door, and everything changes.
Everything Sad Is Untrue by Daniel Nayeri. At the front of a middle school classroom in Oklahoma, a boy named Khosrou (whom everyone calls "Daniel") stands, trying to tell a story. His story. But no one believes a word he says. To them he is a dark-skinned, hairy-armed boy with a big butt whose lunch smells funny; who makes things up and talks about poop too much. But Khosrou's stories, stretching back years, and decades, and centuries, are beautiful, and terrifying, from the moment he, his mother, and sister fled Iran in the middle of the night, stretching all the way back to family tales set in the jasmine-scented city of Isfahan, the palaces of semi-ancient kings, and even the land of stories.
Adult Fiction
Warrior Butterflies by Ava Homa. The unforgettable, haunting story of a young woman's perilous fight for freedom and justice for her brother, the first novel published in English by a female Kurdish writer. Set in Iran, this extraordinary debut novel takes readers into the everyday lives of the Kurds. Warrior Butterflies is an evocative portrait of the lives and stakes faced by 40 million stateless Kurds and a powerful story that brilliantly illuminates the meaning of identity and the complex bonds of family.
The Stationery Shop by Marjan Kamali. A novel set in 1953 Tehran, against the backdrop of the Iranian Coup, about a young couple in love who are separated on the eve of their marriage, and who are reunited sixty years later, after having moved on to live independent lives in America, to discover the truth about what happened on that fateful day in the town square.
Moon Brow by Shahriar Mandanipour. Before shrapnel severed his left arm during the Iran-Iraq war, Amir Khan lived the life of a carefree playboy. Five years later, his mother and sister Reyhaneh find him in mental hospital for shell-shocked soldiers and bring him home to Tehran. His memories decimated, Amir is haunted by the vision of a mysterious woman he believes is his fiancé. Wildly inventive and radically empathetic, steeped in Persian folklore and contemporary Middle East history, Moon Brow is the great Iranian novelist Shahriar Mandanipour's unforgettable epic of love, war, morality, faith, and family.
Non-Fiction
Funny in Farsi : a Memoir of Growing Up Iranian in America by Firoozeh Dumas.
In 1972, when she was seven, Firoozeh Dumas and her family moved from Iran to Southern California, arriving with no firsthand knowledge of this country beyond her father's glowing memories of his graduate school years here. In a series of deftly drawn scenes Funny in Farsi chronicles the American journey of Dumas' wonderfully engaging family: her engineer father, a sweetly quixotic dreamer who first sought riches on Bowling for Dollars and in Las Vegas; her elegant mother, who never fully mastered English (nor cared to); her uncle, who combated the effects of American fast food with an army of miraculous American weight-loss gadgets; and Firoozeh herself, who as a girl changed her name to Julie, and who encountered a second wave of culture shock when she met and married a Frenchman, becoming part of a one-couple melting pot.
The Conference of the Birds by Farīd al-Dīn Aṭṭār. Composed in the twelfth century in north-eastern Iran, Attar's great mystical poem is among the most significant of all works of Persian literature. A marvellous, allegorical rendering of the Islamic doctrine of Sufism – an esoteric system concerned with the search for truth through God – it describes the consequences of the conference of the birds of the world when they meet to begin the search for their ideal king, the Simorgh bird. On hearing that to find him they must undertake an arduous journey, the birds soon express their reservations to their leader, the hoopoe. With eloquence and insight, however, the hoopoe calms their fears, using a series of riddling parables to provide guidance in the search for spiritual truth. 
Things I've Been Silent About: Memories of a Prodigal Daughter by Azar Nafisi. In this stunning personal story of growing up in Iran, Azar Nafisi shares her memories of living in thrall to a powerful and complex mother against the backdrop of a country's political revolution. A girl's pain over family secrets, a young woman's discovery of the power of sensuality in literature, the price a family pays for freedom in a country beset by upheaval—these and other threads are woven together in this beautiful memoir.
The Ungrateful Refugee : What Immigrants Never Tell You by Dina Nayeri. In her first work of nonfiction, Nayeri examines what it means to be a refugee through her own story of childhood escape from Iran, and through the stories of other refugees and asylum seekers.