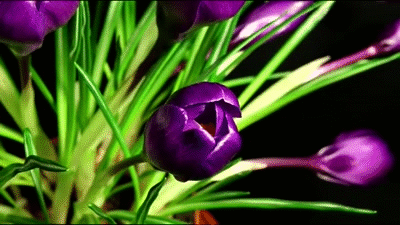 February is a short month with a big heart. Many of us are desperate for winter to end when it feels like we are doomed to wear heavy coats against chill winds forever, but if you take a walk on a nice day like we had here yesterday, look around you and see the bravest and most beautiful flowers emerging from the barely unfrozen ground. Those strong friends are here to remind us that spring is fast on the way. The days are getting longer, the birds are returning, and life renews itself in all of its vibrant glory. February also sees reading lists popping up like crocuses to celebrate our strong friends for Black History Month. Here is another list for you, a short list of one blogger's recent favorites already on, or soon to arrive to a library shelf near you. Read them all year long.
Fiction:
An American Marriage by Tayari Jones. A new Oprah Book Club selection from the author of Silver Sparrow and The Untelling. Also available on Overdrive
The Restless by Gerty Dambury. A poignant and original novel about class and police violence in French Guadeloupe, structured like a Creole quadrille, translated from french by Judith G. Miller.
Stay with Me by Ayobami Adebayo. A powerful story of plural marriage and the toll the pressure to have children takes on a Nigerian family. Also available on Overdrive
Five-Carat Soul by James McBride. Previously unpublished short stories from the brilliant mind that gave us The Color of Water and The Good Lord Bird.  Also available on Overdrive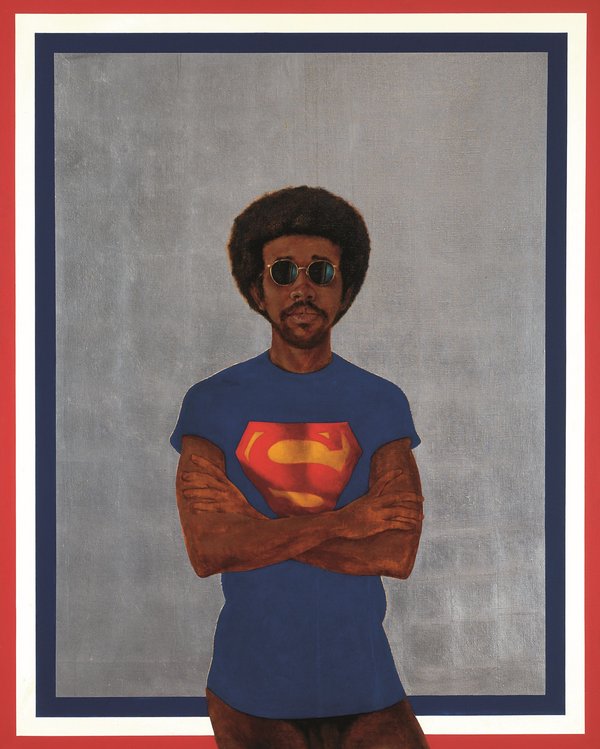 Art:
Soul of a Nation: Art in the age of black power, edited by Mark Godfrey and Zoe Whitley. A survey of young artists during the period between  1963-83, to accompany an exhibition at the Tate Modern.
Poetry:
Witch Wife by Virginia Foundation for the Humanities residential fellow, Kiki Petrosino. From Sarabande books in Louisville, Kentucky comes Petrosino's 3rd collection: "The poems of Witch Wife are spells, obsessive incantations to exorcise or celebrate memory, to mourn the beloved dead, to conjure children or keep them at bay, to faithfully inhabit one's given body. In sestinas, villanelles, hallucinogenic prose poems and free verse, Kiki Petrosino summons history's ghosts—the ancestors that reside in her blood and craft—and sings them to life."
Helium by Rudy Francisco. I could sit and watch videos of Rudy Francisco doing poetry, all day long.
There Are More Beautiful Things Than Beyoncé by Morgan Parker. Another example of the really excellent moment poetry is having right now.
Essay:
The Origin of Others by Toni Morrision. "America's foremost novelist reflects on the themes that preoccupy her work and increasingly dominate national and world politics: race, fear, borders, the mass movement of peoples, the desire for belonging. What is race and why does it matter? What motivates the human tendency to construct Others? Why does the presence of Others make us so afraid?"
They Can't Kill Us Until they Kill Us by Hanif Abdurraqib. A masterful collection of essays exploring race and racial violence through music and culture.
Defining Moments in Black History: reading between the lies by Dick Gregory. Behold, Dick Gregory's awesome wit and insightful commentary. Also available on Overdrive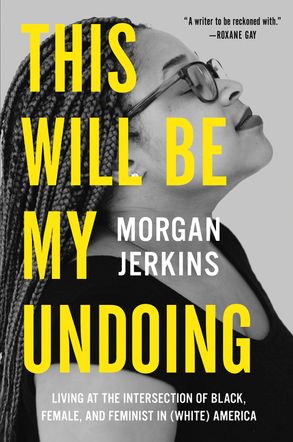 Memoir:
This will be My Undoing by Morgan Jerkins. This is definitely the book that I've heard people talking about the most lately. Hurry up or check out some of these other books while you're on the wait list? Also available on Overdrive
Twisted: My Dreadlock Chronicles by Bert Ashe. A funny and honest accounting of one college professor's loc journey, and a course on the politics of hair.
Nonfiction and biography:
Jane Crow: The Life of Pauli Murray by Rosalind Rosenberg. From the Oxford University press: "Definitive biography of a key figure in the civil rights and women's movements. Sensitive exploration of a black person identified at birth as female who believed she was male, before the term 'transgender' existed."
Singing Ain't Enough: The Inspiring Story of Maggie Ingram by Joy Harris. Join us for a conversation with Joy Harris about her book and her remarkable grandmother, at the Hull Street Library on May 8th at 6:30.
Never Caught by Erica Armstrong Dunbar. Riveting narrative nonfiction about Ona Judge, the woman who escaped enslavement by the Washingtons, and their unsuccessful pursuit. We were fortunate to see Dr. Dunbar speak about her subject at the Chesterfield County Public Library recently.
Food and Cooking:
Black Girl Baking: Wholesome Recipes Inspired by a Soulful Upbringing by Jerrelle Guy. Vegan and gluten-free options for some really gorgeous looking baked goods.
The Cooking Gene by Michael Twitty.  A culinary historian traces his own roots along with those of southern cooking in this engaging memoir.
Self Care:
The body is not an apology : the power of radical self-love by Sonya Renee Taylor. Goodbye, shame and negativity!
This list could go on for days. What would you recommend?