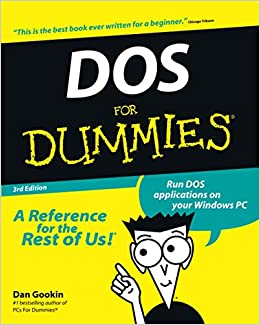 The first For Dummies instructional guidebook was cautiously offered to the public in 1991 by bookstore owners who were convinced the public would be insulted by its title. DOS for Dummies would sell over a million copies in a year, and the first edition of Windows for Dummies would sell over 15 million copies with time.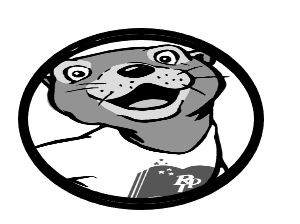 The For Dummies series was written in a style that assumed the reader knew practically nothing about the subject. For IDG publishing, that was the "hook"; in addition to the bold yellow and black cover graphics. Dummies manuals were meant to be tech manuals only. This was in line with the company itself. IDG (International Data Group) was founded in 1964 by Patrick Joseph McGovern, a graduate of MIT and the creator of Computer World, a 1967 computer science newsletter. IDG and McGovern founded PC World Magazine in 1983.
If you ask Dan Gookin, author of the first Dummies book DOS for Dummies, the origin story of the brand it differs a little from the company's story. Gookin's story is that he met IDG editor, Mac McCarthy, at a publishing conference in the late 80s and pitched McCarthy a book idea that he'd been shopping around for a while titled,The Idiot's Guide to DOS. Gookin's idea was inspired by a 1969 hippie-van repair guide titled, How to Keep Your Volkswagen Alive: A Manual of Step-by-Step Procedures for the Complete Idiot. Gookin claims that when he submitted the draft for DOS for Dummies to McCarthy and IDG, he was told that the simple guide was "too short."
IDG says that by the late 1980s, it was a very successful publisher of tech magazines and was looking to expand into publishing tech books. In particular, they wanted to tap into the exploding home PC user market. IDG claims that the company's editor, Mac McCarthy, had an idea for super simple tech guides inspired by his uncle complaining that no one ever wrote manuals on DOS "for us dummies." McCarthy met Dan Gookin at a publishing conference in the late 1980s, and Gookin told him he'd had a similar idea. McCarthy asked Gookin to submit a book proposal to IDG for a simple DOS manual.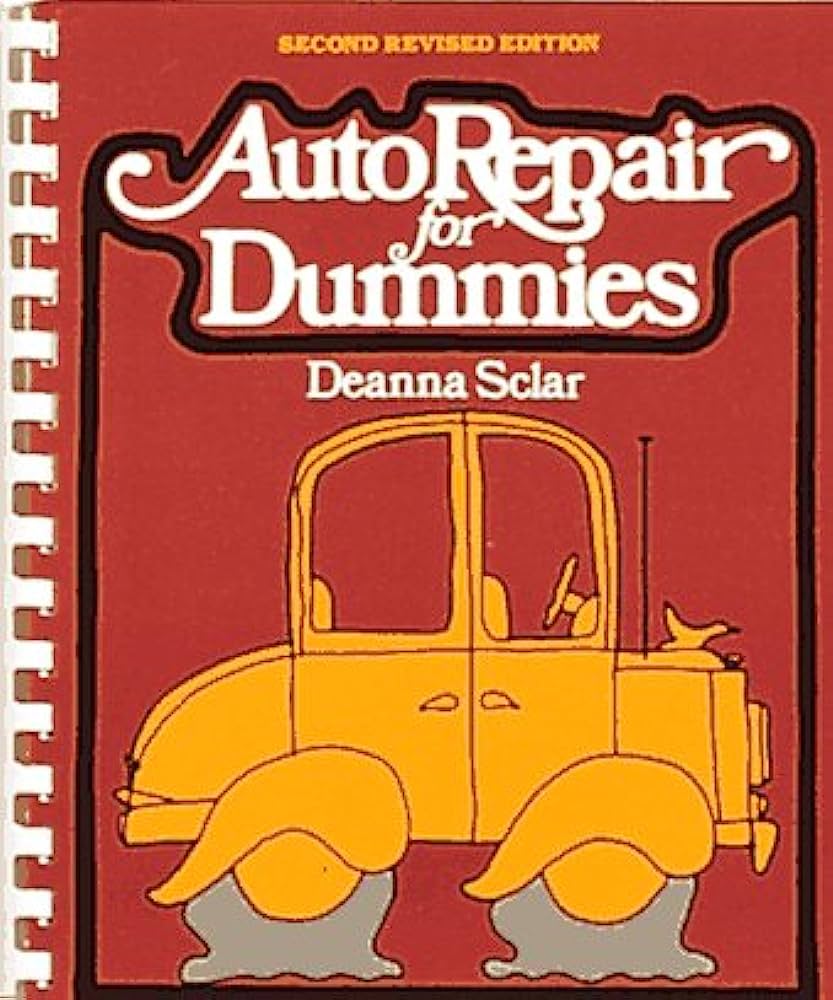 Both stories overlook the 1976 Ten Speed Press Title Auto Repair for Dummies by Deanna Sclar- an auto repair book written to empower women with no knowledge of cars to learn enough to perform repairs themselves and not be taken advantage of by mechanics. Her book would be republished in the distinct, yellow and black For Dummies style as an updated downloadable title in 2011 by Wiley Publishing (who bought the Dummies series from IDG in 2001).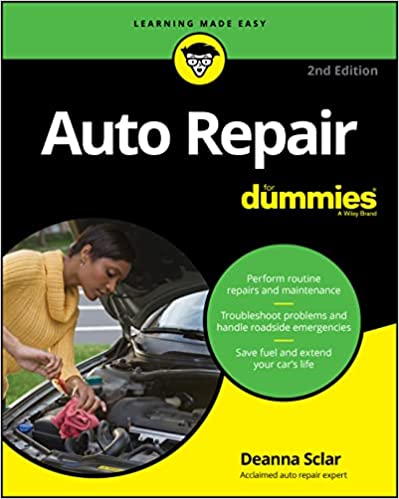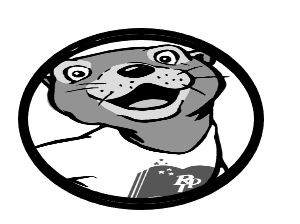 With the success of DOS for Dummies and Windows for Dummies, IDG would publish 26 Dummies titles by 1993- all tech related. But it was clear that the For Dummies series' look (and hook) had reached a wider audience. By the late 1990s, the For Dummies series included such titles as Sex for Dummies– written by Dr. Ruth (Westheimer), Shakespeare for Dummies (with a foreword written by British actress Dame Judi Dench) and had a board game (Crosswords for Dummies). As Dan Gookin put it- "They [IDG publishing] would have wrapped that title around newsprint and it still would have sold." Wiley Publishing continued to churn out Dummies guides on seemingly EVERYTHING:
Home Business, Ebay Selling, Cybersecurity, Hacking, Calculus, Cats
Yoga, CBD, Drawing, Foreign Languages, Resumes, Windows, Dogs
Statistics, Mozart, Chess, Paris, Pregnancy, Homebrewing, Politics…
…with hundreds of titles added or updated yearly in print or as e-media.
RPL doesn't claim to have all the For Dummies titles in the ever-expanding Dummie-verse (almost no one does), but we have enough to keep you occupied for the Summer, and Fall, and Winter, and……
*Click the image above and start learning! *
---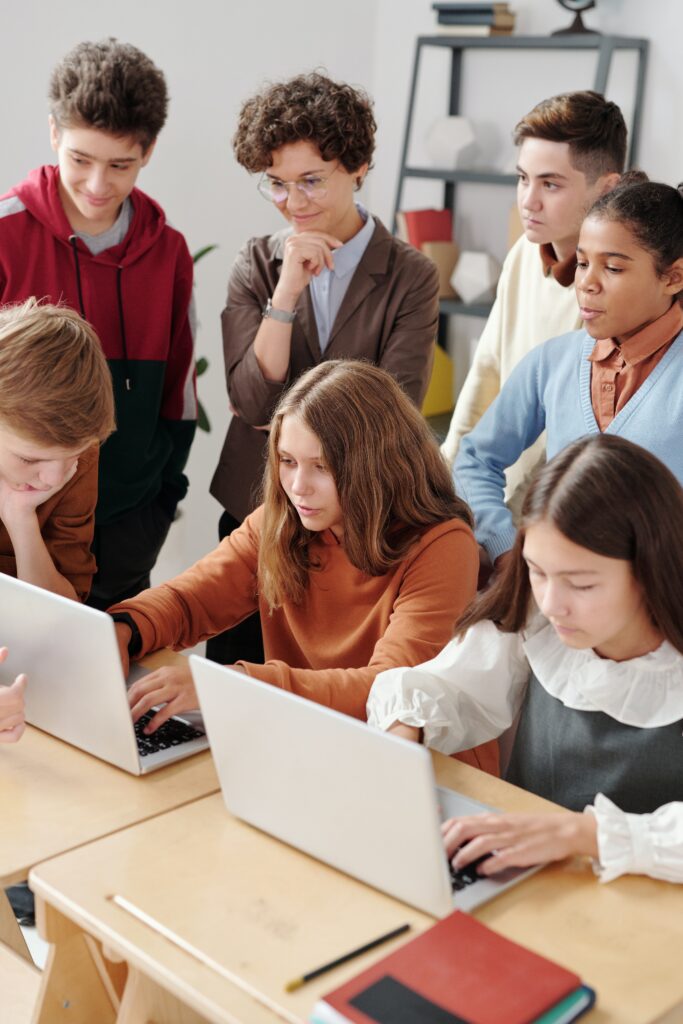 UNDER 21 YRS OLD OR KNOW SOMEONE WHO IS?
Check out "ADULTING 101"– an ongoing series on Shelf Respect.
---
References
Wikipedia- "For Dummies"; https://en.wikipedia.org/wiki/For_Dummies
Slate Magazine- 04/04/2016, "Dummies for Dummies"
PC Magazine – 03/20/2014- "Remembering IDG Founder Pat McGovern"
New York Times- 03/24/2024; "Patrick McGovern Dies at 76; Founded Publishing Empire"
Computer World- 06/21/2017; "At the start: Pat McGovern and the birth of Computerworld"
Business Wire- 12/14/2021- "Dummies Turns 30"; https://www.businesswire.com/news/home/20211214005012/en/Dummies-Turns-30