Welcome back for this week's installment of By Teens, For Teens! This time we feature both an old classic and a newer classic. Isabelle R., age 16 shares her review of Pride and Prejudice by Jane Austen. (Spoiler alert, she loves it!) Then, Diya P. age 15 finishes us off with a Read-alikes for the ever popular Cinder (of the Lunar Chronicles Series) by Marissa Meyer. Enjoy!
---
Book Review: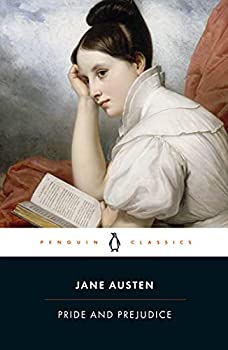 Pride and Prejudice by Jane Austen
Rating: 5 out of 5 stars
Written in 1813, Pride and Prejudice is a classic, plain and simple. Jane Austen has written many novels of this caliber, all focusing on certain portions and families in the 18th century English aristocracy. These works are packed with drama and romance, but written in a way that Mrs. Manners would approve of.
You are launched into the English countryside and the familiar narration of Elizabeth Bennett. Quickly, you fall in love with the eclectic nature of her life. Living with her father and sisters, Elizabeth tries to fit in with the highest members of the county without being defined by her unique household. Her father is a tortured writer, and their income is sparse, but they remain important members of the county and are well loved. This income problem and the instability of their lives forces Elizabeth to marry in a hurry, and she meets the esteemed Mr. Darcy, a handsome but reserved higher-class gentleman. And so the drama ensues…
I have read this book many times, each time loving it more and discovering more elements for consideration. There lies the mastery of Jane Austen and the mastery of many authors in the 19th century. The aspect which makes up a "classic" is present in spades here, and it does not include impossible language (it would be a wonderful jumping off point into Austen, the Bronte sisters, and Emily Dickenson). This aspect cannot be easily described, but is known to the reader when she/he sees it. It is just a comprehensive masterpiece that could not be made better or more incredible by the addition or subtraction of any element.
---
Read-Alikes List: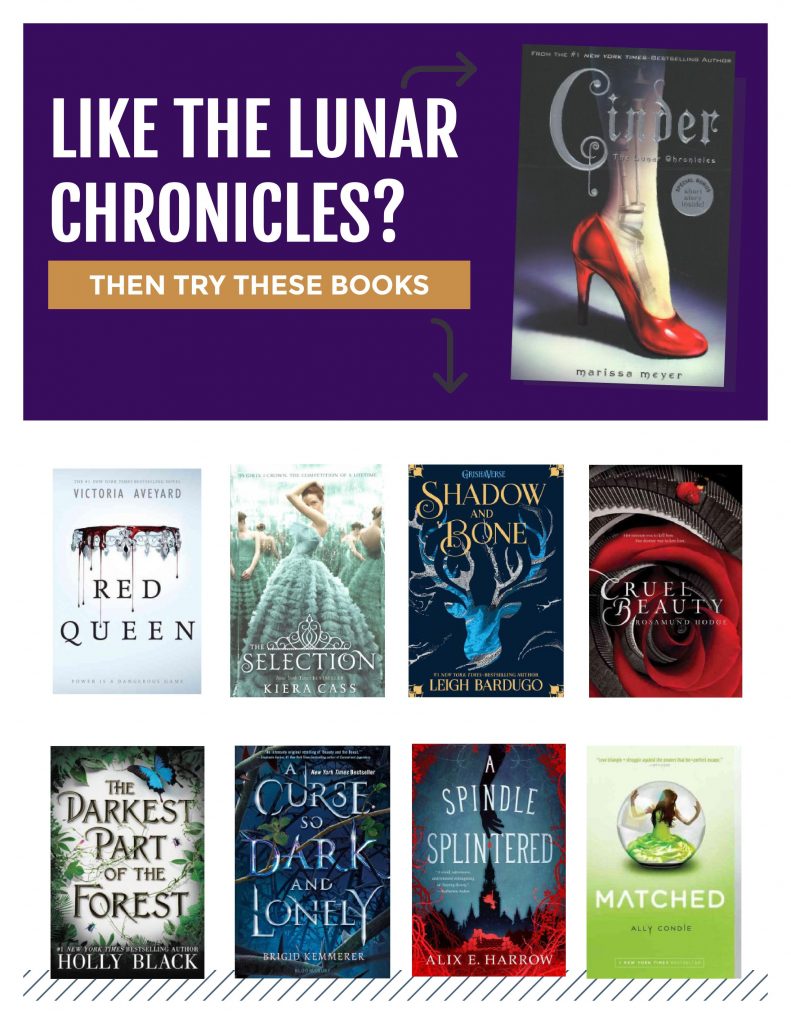 Red Queen by Vistoria Aveyard
The Selection by Keira Cass
Shadow and Bone by Leigh Bardugo
Cruel Beauty by Rosamund Hodge
The Darkest Part of the Forest by Holly Black
A Curse So Dark and Lonely by Brigid Kemmerer
A Spindle Splintered by Alix E. Harrow
Matched by Ally Condie
If you would like to contribute to our blog or learn more about becoming a VolunTEEN visit https://rvalibrary.org/teens/volunteen/ for all the info and to apply!