I initially set out wanting to write this post about YA Hanukkah books; however, there are not many (or any) of those.  That's a bummer! If you are a Jewish writer reading this, please write one…or several!  So instead I decided to curate a list featuring main characters who are Jewish.  Unlike my first search, I was pleased to see there are a lot more of these.  I'm ashamed to admit that I haven't read any of these books but that's going to change just as soon as I finish writing this blog post 🙂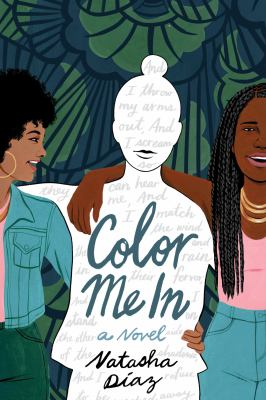 Color Me In by Natasha Diaz
When Nevaeh Levitz's Black mom and Jewish dad split up, Nevaeh goes to live with her mother's family in Harlem. Up until now, being a biracial teen has never really been an issue for her. But Nevaeh's cousin is resentful of what she perceives as Nevaeh's privileged, pampered, and spoiled attitude. To top it off, Nevaeh's dad decides to throw her a Bat Mitzvah instead of a Sweet Sixteen party, further highlighting the culture clash that is taking place. To cope, Nevaeh does what she's always done–stays quiet.  It's only when Nevaeh stumbles upon a secret from her mother's past, and gets to experience firsthand the prejudices that her Black family endures, that Nevaeh begins to embrace both sides of her heritage and finds her voice.
I love that this book features a biracial Jewish teen! Biracial people face unique challenges and this book sounds like it does a great job of illustrating these.  I'm excited to read this one.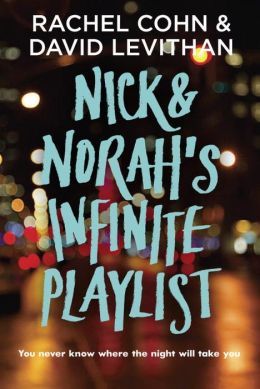 Nick & Norah's Infinite Playlist by Rachel Cohn & David Levithan
David Levithan is one of the OGs's of Jewish YA lit.  This book is an oldie but a goodie so I knew I had to include it on this list.  It's also been made into a movie so be sure to read the book then check out the film!
"I know this is going to sound strange, but would you mind being my girlfriend for the next five minutes?" These are Nick's first words to Norah in attempt to avoid his ex-girlfriend.  What starts out as a chance encounter ends up in an all-night quest to find a legendary band's secret show and a first date for the history books. Filled with music, adventure, NYC, and swoon-worthy romance, this book is a perfect holiday read.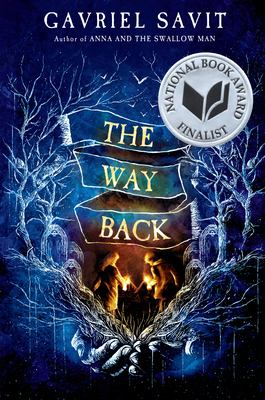 The Way Back by Gavriel Savit
I think historical fantasy may be my new favorite genre, so when I saw this book released just last month, it went straight to the top(ish) of my TBR.
In the Eastern Europe of this story, demons are everywhere:  dancing on rooftops, hiding in trees, even trying to steal the souls of the living. The Jews living in the little shtetl of Tupik have learned to live with them, until one day when the Angel of Death comes to visit. This sets in motion a journey through the Far Country, the land where the transient dead are governed by demonic dukes, barons and earls, and a battle in which two Jewish teens must fight for their lives in an attempt to return to the land of the living.
If you're a fan of Neil Gaiman or Phillip Pullman, you'll definitely want to check this one out!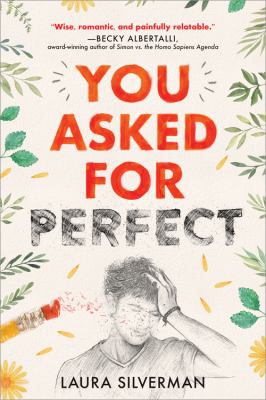 You Asked for Perfect by Laura Silverman
Ok, so this book is for all you perfectionists out there.  Ariel Stone is a senior in high school and the definition of an over-achiever.  He plays first chair violin, volunteers all his free time in the community, and is in line to be his class's valedictorian.  But, when Ariel fails a calculus quiz, he must enlist the help of a fellow classmate–Amir.  Amir and Ariel have never gotten along, but this new relationship has Ariel feeling things he's never felt before.  Does Ariel have room in his busy schedule to add a relationship into the mix?
If you're a teen feeling the academic pressures of high school, perhaps college is in your not-too-distant future, then this book is for you!
Sick Kids in Love by Hannah Moskowitz
The last book on this list features not one but two Jewish teens.  Ok, I know what you're thinking.  This one's going to be sad. But let me assure you…they don't die at the end!  And I'm not spoiling anything by telling you this because it says it right on the inside of the book jacket. So fear not the tears and proceed.  Isabel and Sasha meet in a hospital. They both suffer from chronic illness, she from rheumatoid arthritis and he with something no one has ever heard of.  Neither of their illnesses are fatal, but both significantly affect their lives so much so that Isabel has sworn off dating.  Luckily, charming Sasha and his adorable family are able to convince Isabel to give up this rule and what follows is the most endearing love story you'll probably ever read.
I don't know about you but i could definitely use a little love and cuteness in my life right now.  I'm definitely going to check this one out.
Now, if you're like me and haven't ready any of these books, or books by or about Jewish people, I suggest you hop on over to our catalog and reserve one (or more) today.  And, for those of you who celebrate, I want to wish you Happy Hanukkah!