MUSIC OF THE MONTH IS A MONTHLY ROUND-UP OF RPL'S MUSIC-RELATED PROGRAMS AND RESOURCES.
Gellman Room Concerts
The 2021-2022 Gellman Room Concert season is here! You can always watch past concerts on RPL's YouTube page.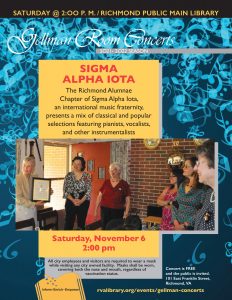 Sigma Alpha Iota
Saturday, November 6 at 2:00 PM
The Richmond Alumnae Chapter of Sigma Alpha Iota, an international music fraternity, presents a mix of classical and popular selections featuring pianists, vocalists, and other instrumentalists.
RVA Baroque
Saturday, November 20 at 2:00 PM
RVA Baroque's preview of its brand-new opera, Julie, Monster, tells the story of Julie d'Aubigny, a legendary sword fighter, opera singer, and lover from the time of Louis XIV. The score combines French baroque pieces, modern music in the baroque style, and songs in contemporary modes such as folk, blues and rock.
From Our Collections
The Main Library houses about 30 filing cabinets filled with newspaper clippings of Richmond history and obituaries/biographies from the early 1900s into the early 2000s. One unique collection you won't find anywhere else are the clippings books focused on Music and Art news assembled by library staff over the course of decades. The clippings are indexed in a card catalog, and include everything from notices of local performances to criticism from local critics.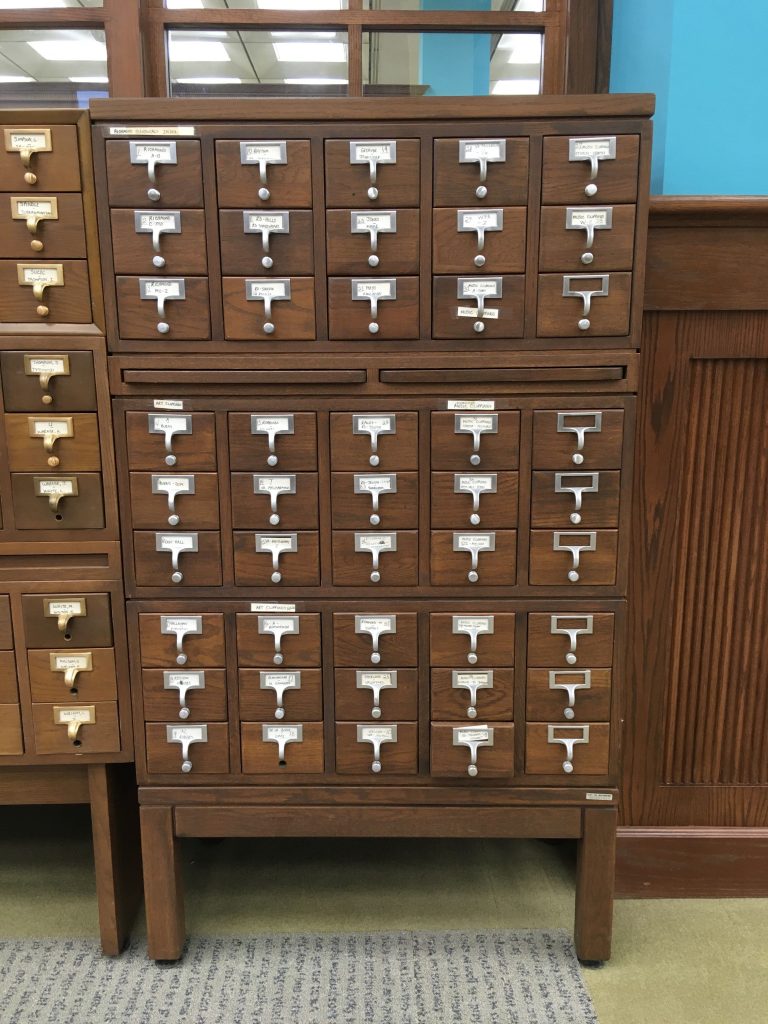 This treasure trove is accessible when the library is open for the casual and professional researcher. These materials don't circulate, but can be copied. Ask about the collection at the Reference Desk of the Main Library.
Staff Playlist
RVA Baroque's new opera got staff thinking about operas and musicals they love.
Nae D. recommends In The Heights, Hamilton, Galavant, Rock of Ages, Les Miserables, The Greatest Showman, and Madame Butterfly.
Summer B. recommends Rocky Horror Picture Show and Sweeney Todd.
Ben H. recommends Porgy & Bess, Miss Saigon, and Aida.
Meg R. recommends The Barber of Seville, Madame Butterfly, and Turandot.
Alreda P. recommends Rocky Horror Picture Show, Phantom of the Opera, and Xanadu.