There's a story poured into every pint of Virginia craft beer. One sip can take you to a tasting room looking out at a beautiful mountain vista while another can have you rubbing elbows with a brew master on an iconic downtown street. Local beers with local flavors are on tap for travelers in every part of Virginia, including at many internationally awarded breweries.
In Virginia, you can sample several flavors at one of our state's destination
breweries, taste a dish developed to pair with a local craft beer or simply enjoy
a well-earned post-hike celebration with true Virginia flavor. These experiences
help top off any historic experience, and this is why Virginia is for Craft Beer
Lovers.
---
Local Beer Facts
• Virginia is home to more than 200 craft breweries, according to the Virginia
Department of Alcohol and Beverage Control.
• Virginia now has more breweries than North Carolina.
• With good representation in every travel region, visitors can taste local flavor
available almost anywhere you go in the state. The whole state is a craft
brewery experience.
• Virginia has enjoyed a 468% increase in active breweries since 2012.
• Virginia's craft breweries have won numerous awards from the Great
American Beer Festival and World Beer Cup, among others.
• Craft breweries around the country are finding out why Virginia is for
Craft Beer Lovers. The state has recruited Stone Brewing, Green Flash Brewing
Company, Deschutes Brewery and Ballast Point to open their East Coast
operations in the Commonwealth in the last four years.
• Virginia is well known for its outdoor beauty and variety of approachable and
challenging outdoor recreation. Many of these outdoor opportunities also
offer nearby the chance to end the experience with a delicious, local Virginia
Craft Beer as a payoff.
• Virginia features several great craft beer trails and more are opening every
day. Here are some to start your experience: Nelson 151 Trail, the Red, White
and Brew Trail; the Richmond Beer Trail; the Brew Ridge Trail; LoCo Ale Trail; and Virginia's Blue Ridge
Beerway – for beautiful scenery, delicious, locally-sourced meals and some
of Virginia's finest craft beer.
---
Want to learn some forgotten history of beer? Curious about what make a beer a craft beer? How about learning how to make it yourself? Whatever you're looking for, RPL has just the thing for you!
Here are a few that piqued my interest…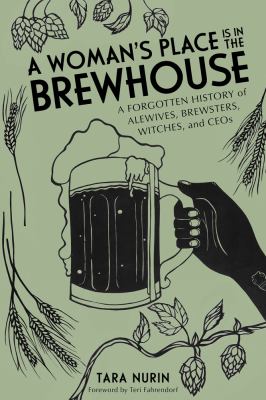 A Woman's Place Is In the Brewhouse: A Forgotten History of Alewives, Brewsters, Witches, and CEOs by Tara Nurin
An engaging history of beer brewing explores women's fundamental yet forgotten role in brewing throughout history and reveals the political, economic, and religious forces that have edged them out of the industry every time it became profitable. It's a history that's simultaneously inspiring and demeaning. Wherever and whenever the cottage brewing industry has grown profitable, politics, religion, and capitalism have grown greedy. On a macro scale, men have repeatedly seized control and forced women out of the business. Other times, women have simply lost the minimal independence, respect, and economic power brewing brought them. But there are more breweries now than at any time in American history and today women serve as founder, CEO, or head brewer at more than one thousand of them. As women continue to work hard for equal treatment and recognition in the industry, author Tara Nurin shows readers that women have been–and are once again becoming–relevant in the brewing world.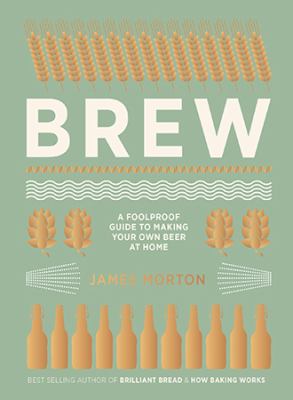 Brew: The Foolproof Guide to Making Your Own Beer at Home by James Morton
Making good beer at home is easy, and oh so cheap. Brew takes the novice beer-enthusiast by the hand and talks you through every last step of the process. The craft beer revolution is upon us. All over the world we're enjoying bottles of American craft, old Belgian, real British ale and exquisite German lager, and you can make it all for yourself. You don't need to go out and buy loads of kit. With a plastic bucket or two, you can make beer as good as any beer in the entire world and customise it to your own tastes. With beautiful step-by-step photographs and comprehensive sections on how and what you need to get started, bottling and storing, a glossary of key ingredient types, troubleshooting tips and proven beer recipes that result in complex flavours, every taste and skill level is catered for. Brew isn't like other brewing books. It is for those who have never brewed and want to understand more, for those who have a basic grasp and a few beers under their belt, and it is for those with experience who want inspiration to continue to grow.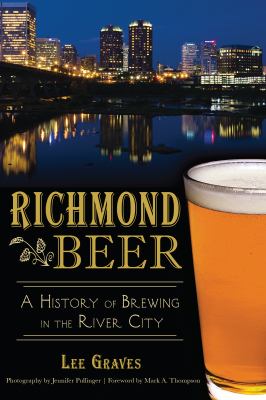 ---
Enjoy these reads and drink responsibly