Many of us are probably feeling the same way these days. We know it's safer to stay at home but we are starting to get bored. Ok, not starting to..we've been bored! Well for those of you who have a crafty side, or maybe those who just want to start getting crafty, we have some great book suggestions for you. These books, all available on Hoopla, will inspire you to create something fun, weird, wacky, cute, intriguing, eye-catching, or at least something along those lines! In no particular order, these are some of our favorite crafting e-books for teens: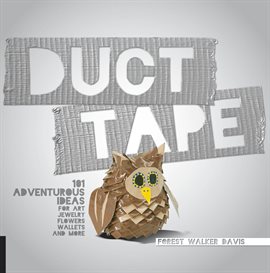 We've probably all tried our hand at the duct tape wallet at one point or another. But don't you want to step up your duct tape game? In this easy to follow guide, the Tape Guy, Forest Walker Davis will show you how to make frames, bags, flowers, clothes, bow ties, and more. Duct tape comes in so many fun, funky patterns and the best part is that these projects are super durable and inexpensive. With 101 and projects, there is something for everyone in Duct Tape.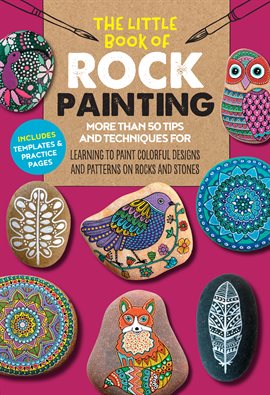 Rock painting is another popular craft that everyone has probably done at some point. I don't know about you, but this one never seems to get old. I love creating designs that I can leave somewhere in the city and hopefully brighten someone else's day. I don't have an artistic bone in my body so when I read that The Little Book of Rock Painting is filled with creative exercises, art prompts, templates, and step-by-step projects, I knew this would be perfect to help me create more aesthetic and stylish rock designs. If you're like me and want to take your rock designs to the next level, check this one out!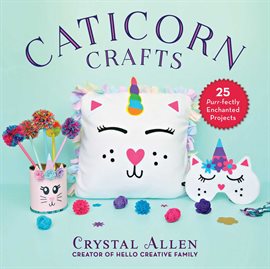 Ok, who can resist a Caticorn? Not me! I saw Caticorn Crafts and immediately had to check it out. These projects are described by the author as "purr-fectly meowgical" and look downright pawsome! Keep them for yourself or give them as gifts. Either way, these 25 craft projects are sure to bring lots of smiles. And, if you love this one there are sloth and llama versions of this book too!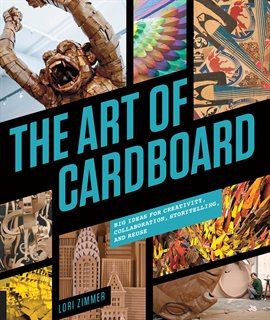 I feel like cardboard is one of those craft materials that is pretty easy to come by and it's usually free. That's why I thought this book was particularly appealing. The Art of Cardboard cultivates amazing cardboard projects both small and large from across the globe. In addition to the beautiful pictures of these projects, readers will get insight into the artists' process, learn tricks of the trade, discover the storytelling of art, and see how art fits into the larger scale of society. This book is sure to inspire artists of all ages.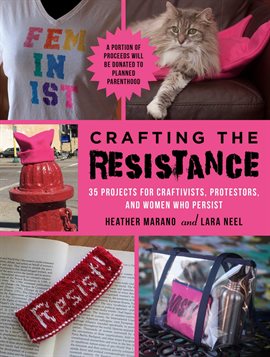 We should all be keenly aware of the state of our nation these days. In recent months, the Black Lives Matter movement has prompted some much needed activism in many our citizens. In addition, women and other historically marginalized groups are joining the resistance and advocating for change. People everywhere are finding their own ways to contribute to the movement, from actively protesting, to writing, to reading, to listening. Makers, too, are using their talents to spread the message. Crafting the Resistance gives crafters out there a way to "craft their message to the world." Although this book focuses specifically on the feminist movement, I hope that will inspire readers to craft messages for other oppressed groups as well. It would be amazing if they published a BLM crafting ideabook too!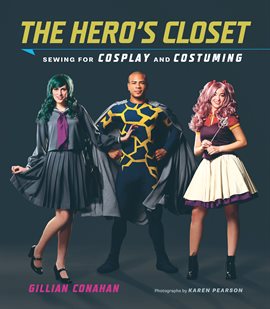 Where are all my cosplayers? This book is for you! The Hero's Closet is the ultimate guide for cosplay and costuming. In it you will find step-by-step instructions covering the basics of costume design (something usually left out of traditional sewing books). From the publisher: "A skilled crafter and avid cosplayer, Gillian Conahan walks readers through finding inspiration online and through their fandom; shares insight into translating character art into real-world garments; and offers advice on pattern selection, alterations, fabrics, and embellishment techniques." So far I haven't gotten into cosplay but this book makes me want to give it a shot!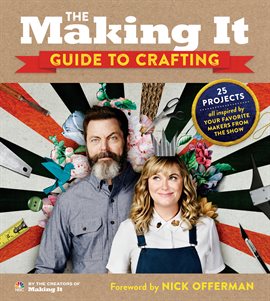 Raise your hand if you've been binge-watching Making It while stuck at home. I certainly have. This lighthearted show makes a nice contrast to some really heavy things we have going on in life right now. Plus, it totally builds my crafting confidence as sometimes I think "I can do that!" In The Making It Guide to Crafting, Amy Poehler and Nick Offerman "lead the way with puns, advice, and good vibes" and offer up a hilarious introduction to a variety of crafting mediums including woodworking, fiber arts, paper crafts, and more. Readers will also get a behind the scenes look at some of the best projects of the season. Making It fans won't want to miss this one.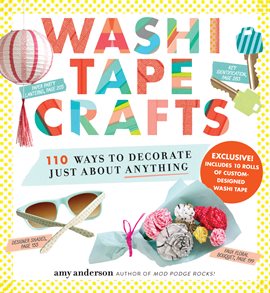 Washi tape is a Japanese decorative paper tape that's easy to tear, peel, stick and re-stick and I'm a sucker for it! It comes in so many fun colors and patterns and is great for journaling. But washi tape can be used for so much more! In Washi Tape Crafts you'll be discover 110 ways to decorate just about anything. In addition to decorative projects and ideas, you'll learn techniques including precision tearing, wrapping, weaving, and even how to weatherproof your project. This manual is sure to make you a washi tape fanatic too!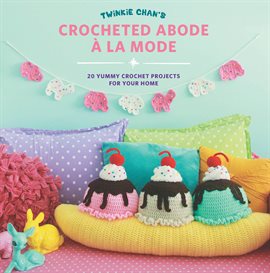 Take a journey with craft superstar Twinkie Chan and discover her kawaii-inspired home.  In Crocheted Abode a la Mode, Chan unveils twenty new food-themed crochet patterns for crafters to follow as they crochet their living space into a cozier, yummier place. There's a project for every room! From giant donut floor poufs to sweet honeybear aprons to savory corn dog pen cozies, each of Chan's designs is cuter than the last. Bonus, her warm, conversational writing style will make you feel like you're crafting with your bestie.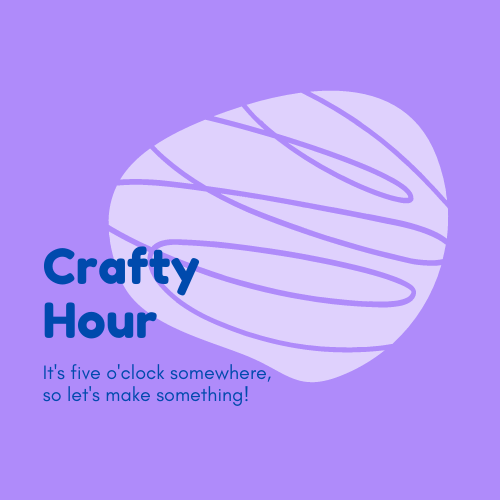 Feeling inspired yet? Yes? Good! There are limitless possibilities when crafting at home and these are only a few of the crafting books available on Hoopla. For my seasoned crafters out there, I hope you read this blog post and immediately get crafting. For my newbies, I hope I've piqued your interest. If you're new to crafting, you may not have a bunch of crafting supplies at your disposal. And, maybe you're not quite ready to commit and buy a bunch of them either.  Never fear, we have you covered there too! This summer we are offering Crafty Hour "Take-and-Make" kits with all the supplies you'll need to create a project at home.  Just visit this link and reserve one (or more) of our Crafty Hour kits and we'll deliver it to your local branch for pick-up. In the kit you'll find directions with a link to an instructional video on Creativebug, supplies, and a bookmark with suggested reading to continue your crafting. We'd also love to see your finished products so tag us @rvalibrary on social media with a picture of your work.
Happy crafty everyone!