Welcome back to the third and final installment of the "Best TikTok Trends: A Reading List" blog post. If you missed the first two posts in this series, you can find them here and here. Today's post is all about fitness, power couples, and being true to yourself.  So, without further ado, let's get started!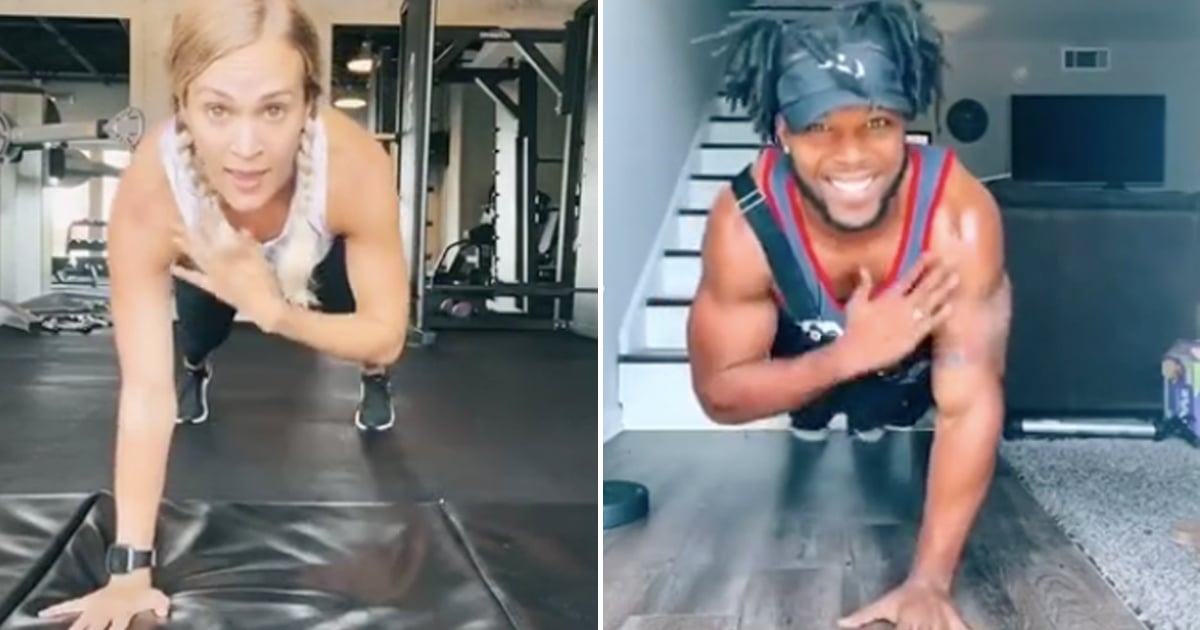 #plankchallenge
This fitness TikTok challenge was created by Fit52 trainer Kevin Edmonson and made TikTok famous by country music star Carrie Underwood. In the corresponding picture, you can see a side-by-side of Underwood and Edmonson completing the challenge, which consists of more than just a plank. In fact, the #plankchallenge is not for novices. It includes some pushups, shoulder touches, and more. Both Underwood and Edmonson make this challenge look easy, smiling all the way through. I don't know about you all, but I would NOT be smiling after this. This challenge got me thinking about all the fit characters I've read about in YA lit.  Here are just a few:
Gravity by Sara Deming
In this story, Gravity Delgado lives a troubled life but finds solace and family within the walls of a local boxing club. This one really takes readers into the gritty world of boxing and inspires teen girls to know no limits. If you need a motivating read, this one is it!
The Final Four by Paul Volponi
This is a must-read for basketball fans. It follows four players, each playing for a team in the final four of the NCAA basketball championship. In the final moments of the game clock, you'll learn about how each player went from a kid who loved to shoot hoops to the force he is today and how dedication and hard work can make dreams become reality.
Tumbling by Caela Carter
Gymnasts are some of the most athletic, fit people around so I had to include a book about gymnastics on this list.  This one follows five girls, all trying out for the U.S. Women's Gymnastics Team, each with a different background, support system, and mindset. By the end of the story, some fulfil their dream and some do not. Sometimes being an athlete is as much about losing as it is about winning.
#koalachallnege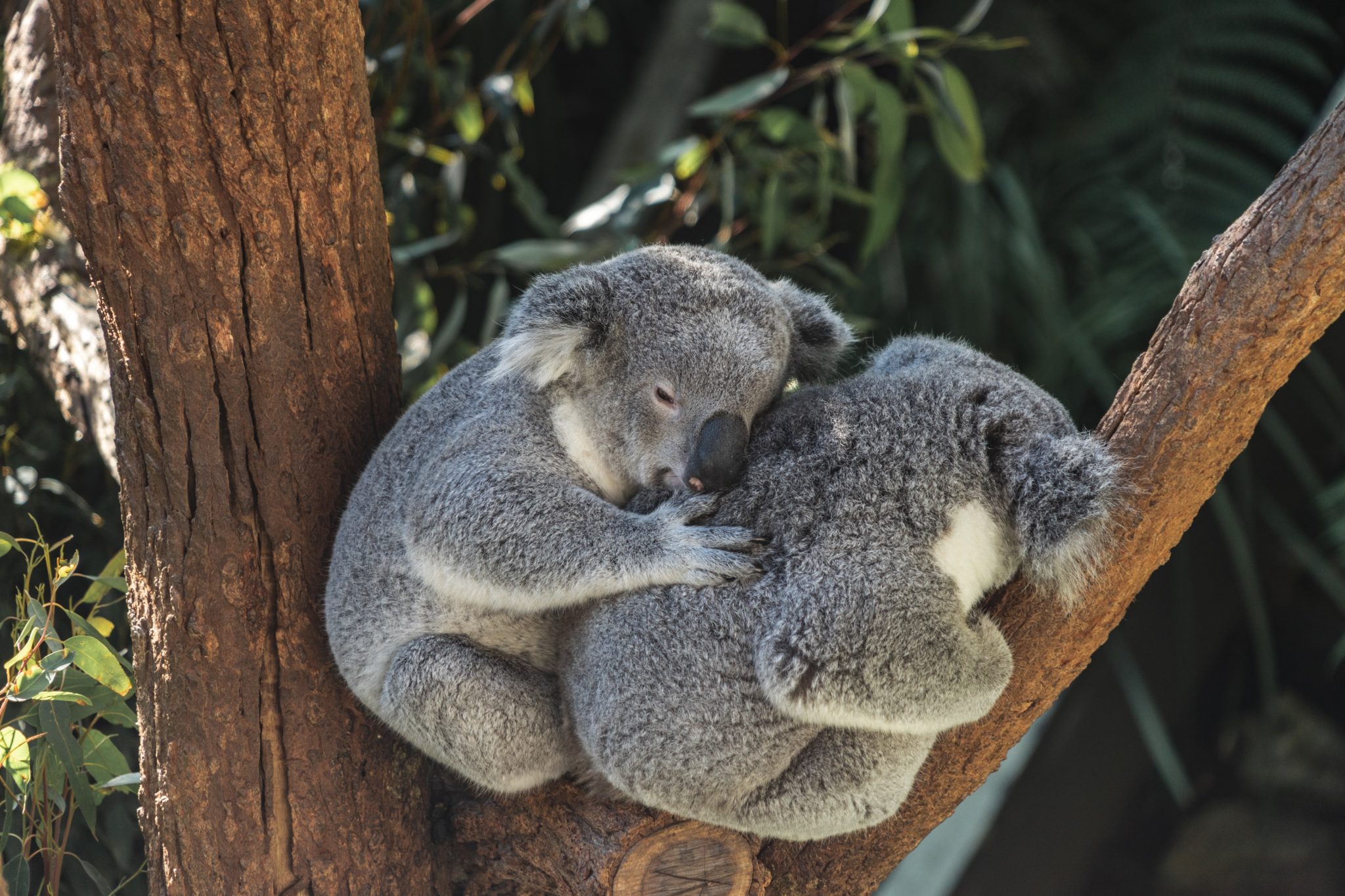 Ok, so this one is kind of a fitness challenge too but it is also all about couples. Like…do you and your partner trust each other to enough to safely complete this one?! In the #koalachallenge, couples are climbing each other like trees. Yes, you heard that right. The #koalachallenge requires one partner to climb on top of the other, and do a 360° around them without ever touching the ground…much like a koala. It's harder than it sounds! And, to do a challenge that's this close and personal, I feel like you really need to like the other person. So, I got inspired to pull together a list of YA's best couples…couples who without a doubt would be able to pull this challenge off.
Hazel in Gus from The Fault in Our Stars by John Green
Hazel and Gus have been through some sh**.  When you've been through life's lowest points with someone and still love each other anyway, that's a power couple imho. Thus, these two are top of my list for best YA book couples and made for the #koalachallenge. Any teen couple who can get through cancer can handle some silly TikTok challenge for sure!
Aristotle and Dante from Aristotle and Dante Discover the Secrets of the Universe by Benjamin Alire Sáenz
What better way to begin a strong romantic relationship than to start out as friends? That's just what happens with Aristotle and Dante, who happen to complement each other and support each other in all the best ways. They grow together and help each other to accept their true selves. Swoon! These two provide major ship goals.
Dimple and Rishi in When Dimple Met Rishi by Sandhya Menon
Dimple Shah and Rishi Patel meet at a summer program for aspiring web developers.  Dimple's parents want her to find the "perfect Indian husband," while she has her eyes set on Stanford in the fall. Rishi may or may not be be the young man her parents secretly chose for her…and thus begins the sweetest, nerdiest, most hilarious love story one could ever hope for.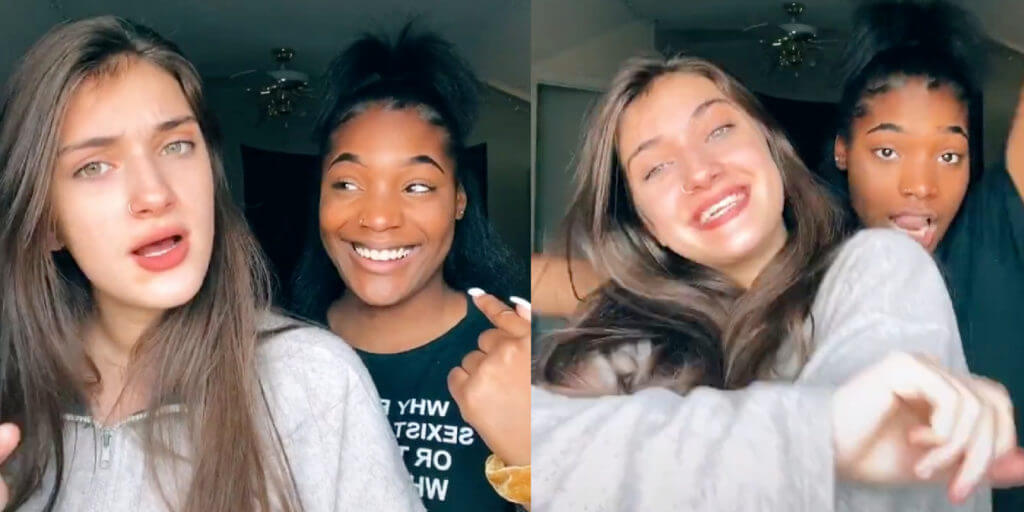 Get Ugly
Get ready because I've saved my all-time favorite TikTok challenge for last. In this challenge, TikTok users are coming out to Jason Derulo's song "Get Ugly." In the song there's a line that goes "Oh my, oh my, oh my god. This girl's straight and this girl's not" and you guessed it, teens are using that moment to come out to friends and family.  For the most part, friends and family are responding in the most supportive ways and this makes my heart so dang happy! If, like me, you can't get enough of these endearing coming out videos, check out this list of YA books where teens are taking the leap and coming out too.
Tell Me Again How a Crush Should Feel by Sara Farizan
Leila doesn't want to tell her high school friends that she's gay. Her Persian heritage makes her stand out enough. But when beautiful, sophisticated Saskia starts attending their school, Leila can't ignore their mutual attraction. When she decides to share her feelings with her friends, she learns they have secrets of their own and are way more complicated than she ever imagined. True friendship means revealing one's true self and not keeping secrets.
The Miseducation of Cameron Post by Emily M. Danforth
This pick is a two-for because it's been made into a movie too. Cameron Post is forced to move in with her grandmother and ultra-religious aunt in small town Montana after the sudden death of her parents. Luckily, she meets picture-perfect cowgirl Coley and sparks begin to fly. But when Aunt Ruth tries to "fix" her niece, Cameron can no longer hide who she is.
Simon vs. the Homo Sapiens Agenda by Becky Albertalli
To top this all off, this last one is a three-for.  Simon vs. the Homo Sapiens Agenda is pretty much a beloved classic now in YA lit. So much so that it was made into a movie called Love, Simon and has a spinoff series on Hulu called Love, Victor. This book provides a needed contrast to some of the more dark and angsty coming out tales by being sweet and funny and (dare I say) fluffy. Sixteen-year old Simon is a musical theater geek and is quite happy staying closeted for the time being. But, when he meets another boy from his class in an anonymous Tumblr group and starts to fall in love, his mind begins to change. This is one of my favorite books to recommend so I hope you check it out!
Well, that's all folks. I hope you have enjoyed this TikTok trends blog series and that you've found a book or two (or ten) to add to your TBR list!