Every person at a circulation desk can tell you a story or thirty about a patron who can't remember a title but remembers part of the cover. Sometimes we can find it, sometimes we can't. We've all been there, truth be told. I can't tell you now many times I have been thinking of a book but I have NO IDEA the title, just a vague memory of the color scheme and location on the shelf.
Over the last year or so I've seen a few patterns emerge. Is there any correlation between the titles? Not at all! But hey, it's been fun staring at them. (I've even read a few!) Treat yourself now by looking through my specifically curated unusual book lists. Maybe you'll find a new favorite!
Pattern 1: Pink and blue together
Now, to be fair, sometimes the word pink is used roughly, but I'm sure you get the idea.
Pattern 2: Women walking or looking away
This is the biggest group, honestly. I had to stop myself from finding more because THERE ARE JUST. SO. MANY!!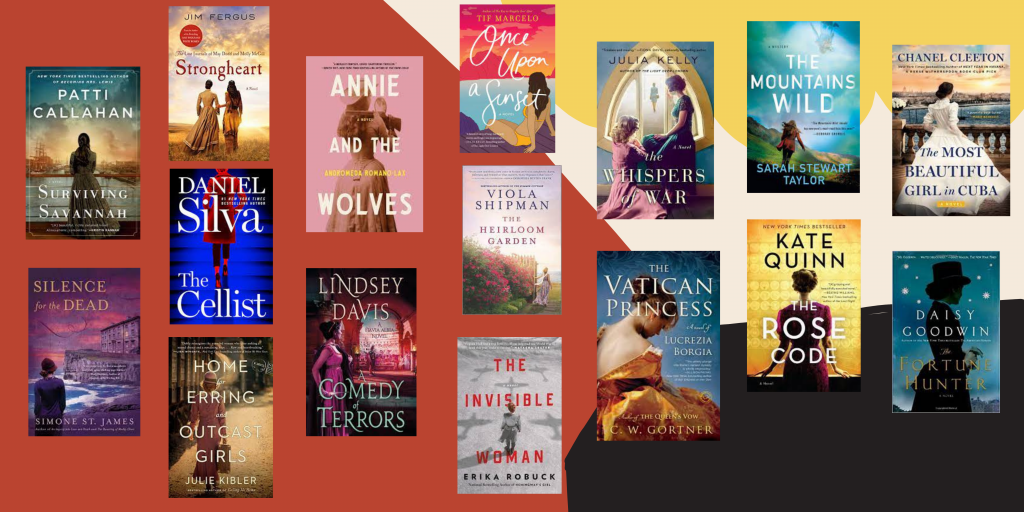 Pattern 3 (last but not least!): Guys who have lost their shirts
This one was just for fun, and as you can tell has a joke entrenched. (I know dogs don't wear shirts but it was for giggles, okay?)