Last December, I made a list of my 10 most anticipated ya books to be released in 2020. It was so well received that I've decided to make it an annual tradition. But, when I went to write this post, I found myself wondering how in the heck I ever narrowed down a whole year of books to a list of 10. This year, I just could not do it. So, instead, for 2021 you will get two lists. This first list will cover YA books to be published in January-June 2021. Then in June I'll post another one for the second half of the year. I hope you enjoy!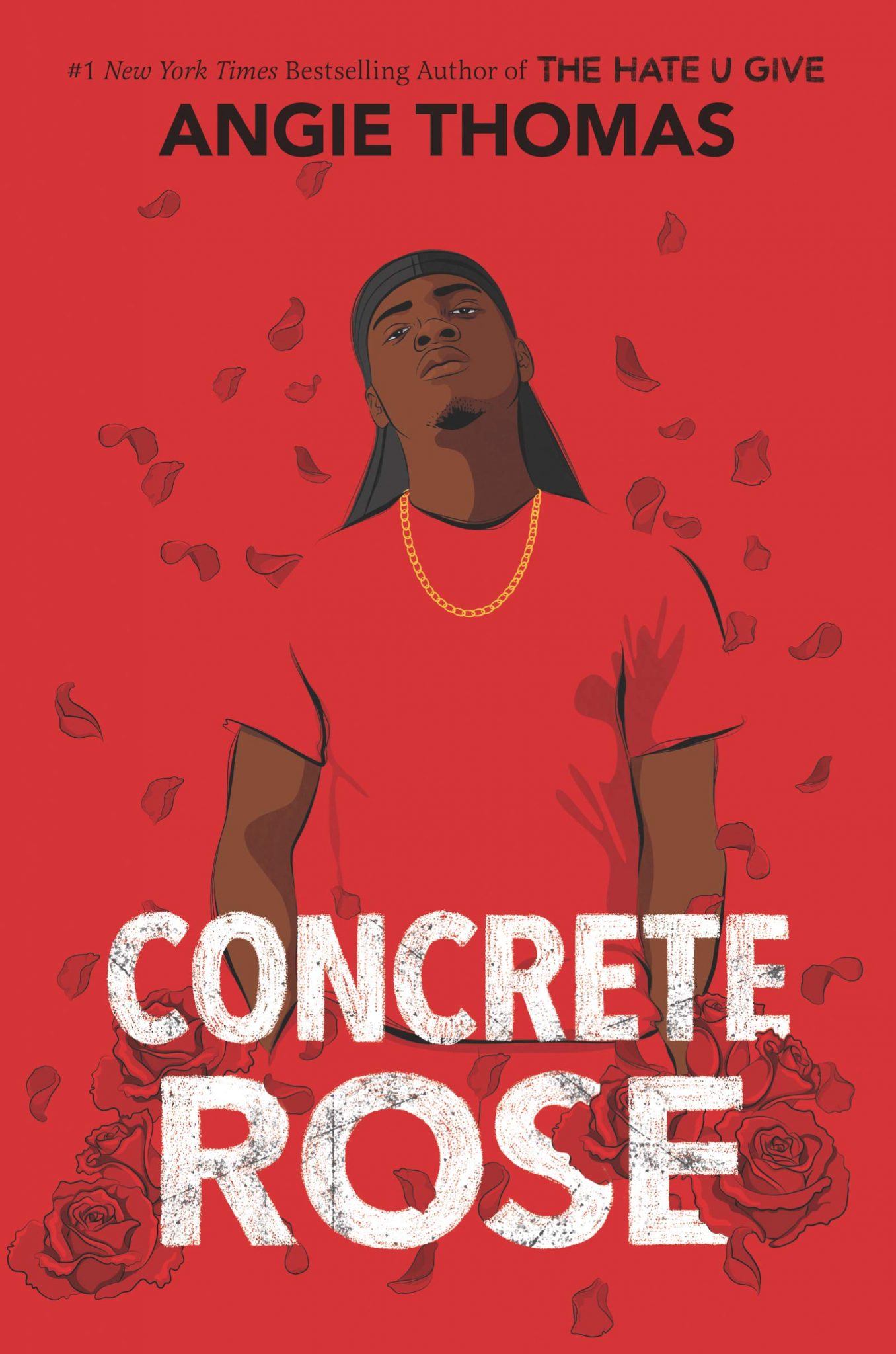 Concrete Rose (The Hate U Give #0) by Angie Thomas (January 2021) – I feel like this one was a no-brainer. Angie Thomas's debut novel, The Hate U Give, was a runaway hit! Now, Thomas returns with the prequel to The Hate U Give, this time told through the eyes of Starr's father, Big Mav. Return to Garden Heights just as Maverick Carter becomes a father for the first time at the age of seventeen. Inspired by his new son to go straight, Mav learns that walking away from a gang isn't that easy. This one comes out on January 12th and I know there will be a long line of people waiting to read it so place your holds early!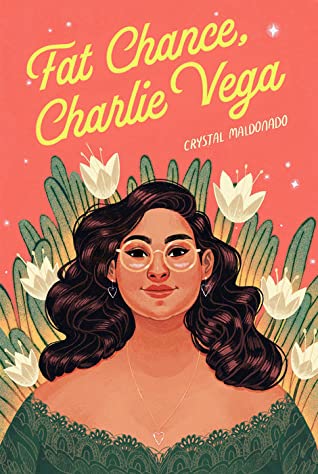 Fat Chance, Charlie Vega by Crystal Maldonado  (February 2021) – So I have to admit, this one initially caught my eye by the cover. Isn't it gorgeous?! But then I read the description and I was completely sold. This is the story of Charlie Vega who lives in a small, predominantly white suburban town in Connecticut. Everyone seems to have opinions about how she should be—smaller, whiter, quieter—everyone, that is, except her best friend Amelia. So, when cute guy Brian shows interest in Charlie, Amelia is the first person she introduces him to—only to find out that he asked out Amelia first. I love a fierce female friendship story and this seems like exactly that. And, the fact that it comes out just before Valentine's has me hoping that a lot of female readers out there will realize that friendships are just as good as romantic relationships—sometimes better!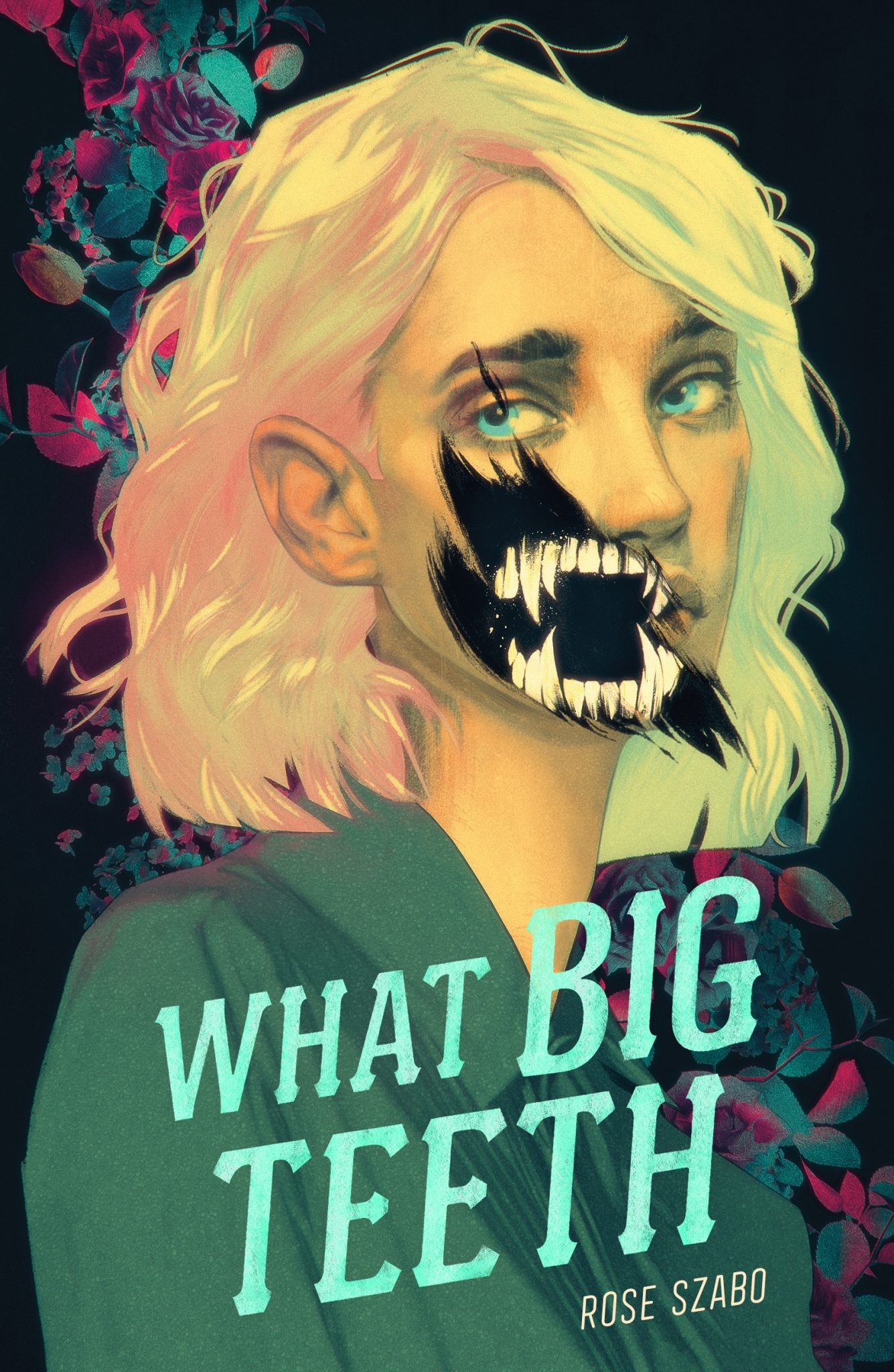 What Big Teeth by Rose Szabo (February 2021) – This debut novel by nonbinary author Rose Szabo is being marketed as Miss Peregrine's Home for Peculiar Children meets The Addams Family.  Years ago, Eleanor's family sent her away to boarding school because she just didn't fit in with her relatives. She has no fanged snout like her grandfather, she doesn't read fortunes in the guts of birds like her grandmother, and she doesn't prowl the woods around her family's estates like her sisters and cousins. Eleanor finally feels ready to return home but when a distant relative from from across the sea threatens to tear the family apart, Eleanor must come to terms with the darkness inside of her to save them all.  THIS. SOUNDS. SO. GOOD!! Bonus⁠—the author is local to RVA!  Double bonus⁠—they are doing a reading and Q&A with us in February! Don't miss the release of this book or this exciting event!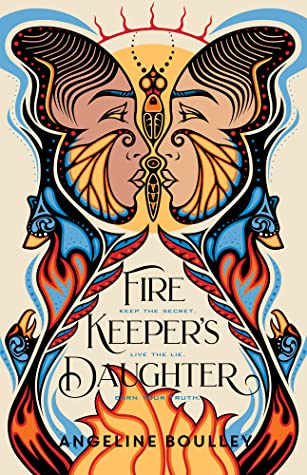 Firekeeper's Daughter by Angeline Boulley (March 2021) – This Native thriller is another debut novel to get excited about in 2021! Daunis is a biracial Anishinaabe (Ojibwe) teen who never felt at home either in her hometown or the nearby reservation and instead focuses all her energy on her dream of studying medicine. Then, Daunis witnesses a murder and agrees to go undercover, using her knowledge of chemistry and traditional medicine to catch a killer. Indigenous readers have praised this work for being unapologetically Anishinaabe in it's use of language, traditions, and culture. Others have said this piece of crime fiction will keep you up all night with it's harrowing portrayal of the real life violence inflicted on Native women. This book sounds like it's meant for older YA readers but I cannot wait to get my hands on it.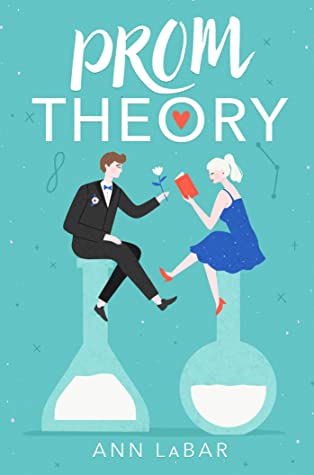 Prom Theory by Ann LaBar (March 2021) – Sometimes you just need to read an uncomplicated, feel-good story and I think Prom Theory fits that bill. Iris is a neurodiverse teen who fancies herself a scientist and it is with that mindset that she has learned to navigate the world of social interactions. So, when her best friend Seth asserts love is one of life's beautiful mysteries, Iris is determined to prove him wrong, that it is in fact science (or more specifically chemistry) that makes two people fall in love. To test her theory, Iris thinks she can get popular guy Theo to ask her to prom. Will Seth's long hidden feelings for Iris ultimately lead to a failed experiment? This gives me major The Rosie Project vibes and I'm totally here for it. Hey, we could all use a little uncomplicated, feel-good reading in 2021. Am I right?!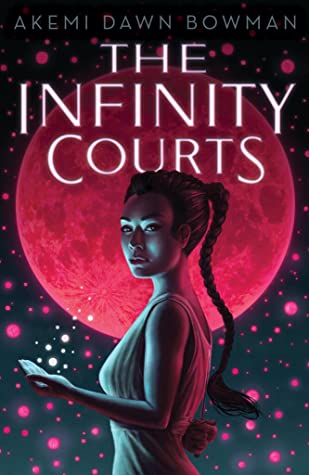 The Infinity Courts (The Infinity Courts #1) by Akemi Dawn Bowman (April 2021) – Do you ever wonder what would happen if Janet from The Good Place turned evil? This is exactly where my head went when I read the description for The Infinity Courts. Nami Miyamoto was murdered and finds herself propelled into a place called Infinity, a place where human consciousness goes after our physical bodies have died. There she discovered that Ophelia, a virtual assistant used by humans on earth, has taken over the afterlife and serving as its Queen. What's worse, she is forcing all deceased humans into an eternity of servitude, just as she has been forced to serve in the real world. Nami must join up with a team of rebels to try and defeat her. I love the exploration of technology and artificial intelligence which can be a super slippery slope IMHO.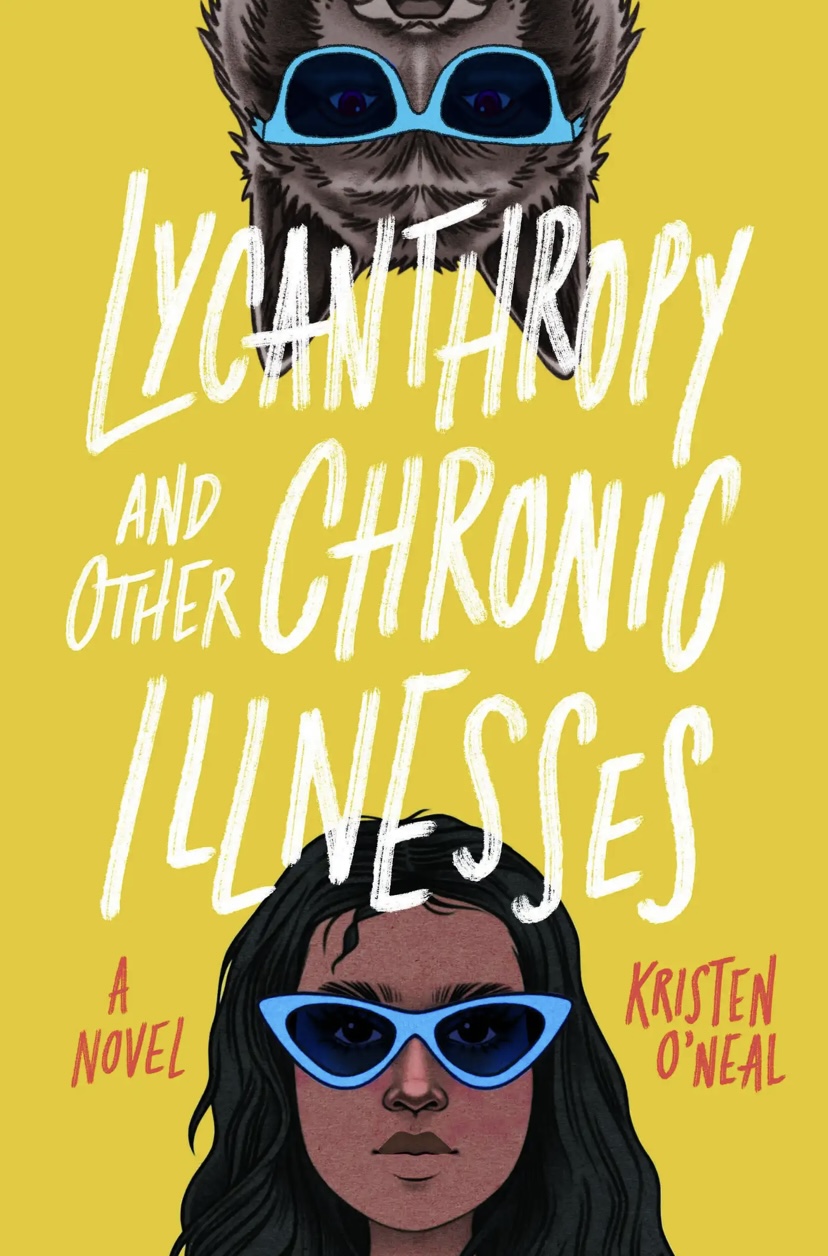 Lycanthropy and Other Chronic Illnesses by Kristen O'Neal (April 2021) – Another book about monsters and female friendships—am I detecting some themes emerging in 2021 YA lit? In addition to these elements, this book sounds like it has a big dose of humor in it as well. Pitched as Teen Wolf meets Emergency Contact I could not help but include it on this list. In a nutshell, Priya and Brigid are online friends who bond over their shared chronic illnesses—Priya with Lyme disease and Brigid with something a little more uncommon. When Brigid mysteriously goes offline, Priya decides to take a road trip and check up on her friend. What she finds is not at all what she was expecting! With such an original premise, I can't wait to read this one!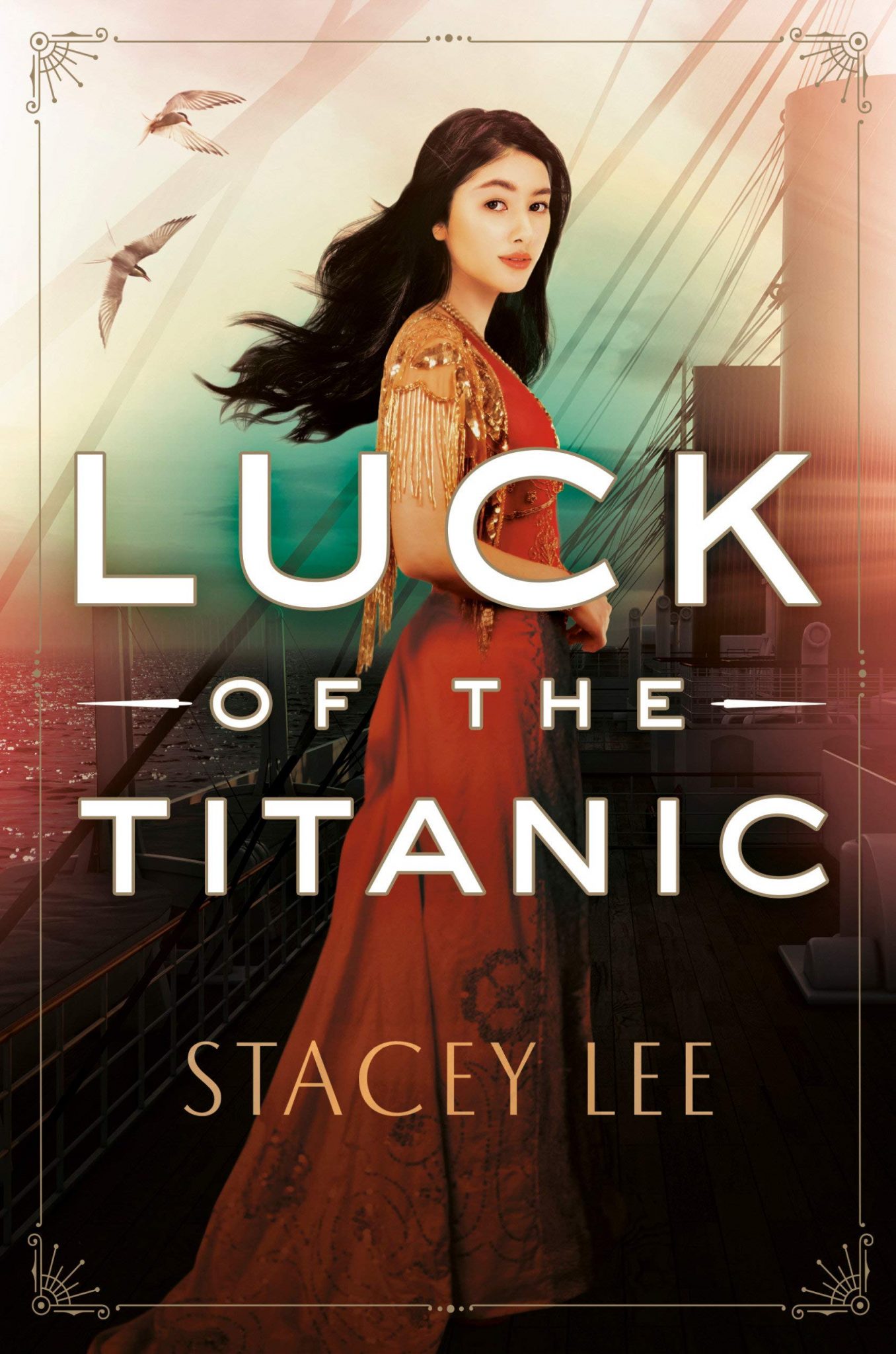 Luck of the Titanic by Stacey Lee (May 2021) – I recently read Lee's book The Downstairs Girl and absolutely adored it. In fact, I now want to read all of her books including her newest one, Luck of the Titanic. This historical fiction novel follows Valora and Jamie Luck, twin British – Chinese acrobats traveling aboard the Titanic. I feel like I don't even need to know anything else to make me want to jump on this book. The tragic story of the Titanic has always been compelling, but to tell it from this new perspective has me all sorts of excited.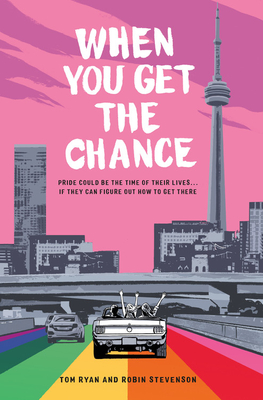 When You Get the Chance by Tom Ryan and Robin Stevenson (May 2021) – A book about a road trip to Pride?? Yes, please!! This story is set in Canada, which I think is pretty cool since we don't get a lot of Canadian books that are marketed here in the U.S. It follows cousins Talia and Mark who are reunited at their family's cabin after their grandfather dies. Although Mark and Talia are both queer, they discover that's about all they have in common. Yet the pull to attend Pride is enough to get them in a car together on what is to become an epic road trip. Joined by Mark's little sister Paige, and a whole cast of unexpected friends, this is sure to be a story not soon to be forgotten.
 Darling by K. Ancrum (June 2021) – Oh this cover is hot! And that tagline—"Not all lost boys should be saved." You all know I love a good fairytale retelling and this one sounds super cool. Wendy Darling wakes up on her first night in Chicago to the sight of a boy at her window. Peter is "dizzying, captivating, beautiful" so she agrees to follow him for a night on the town. What she doesn't anticipate is a dark journey into the city's underground where she begins to discover Peter's sinister side.  Maybe Captain Hook wasn't the only villain in this fairytale.
Ok! That is quite a list if I do say so myself. Are you as excited as I am for the coming year in YA publishing? What other 2021 YA books are on your radar?