It may be a New Year but these issues are still as prevalent as ever. Kids are never too young to start learning about the world around them. The sooner, the better, honestly. Just like manners such as saying please and thank you, learning to give all humans the same respect regardless of skin color (or gender, orientation, or physical or mental capabilities for that matter; but those are another day's topics) should be something we all learn early in life so that we can grow into kind and caring adults.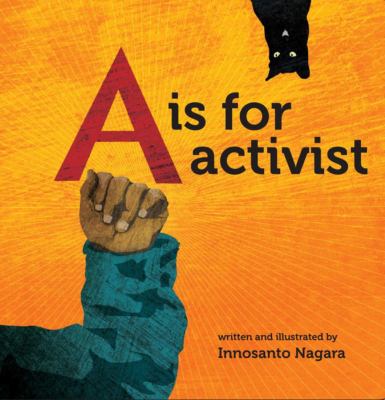 Innosanto Nagara
This bestselling ABC book is written and illustrated for the next generation of progressives — families who want their kids to grow up in a space that is unapologetic about activism, environmental justice, civil rights, LGBTQ rights, and everything else that activists believe in and fight for. Now with ASL pictures of each letter in keeping with Nagara's inclusive vision, this engaging book carries huge messages as it inspires hope for the future, and calls children and parents to action.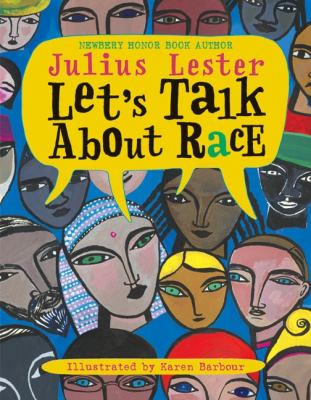 Julius Lester
Simply and confidently, the narrative encourages readers to reject the false stories — "I'm better than you because . . . " — and to focus on the stories that lie beneath the skin. Possibly the most effective exercise engages the reader directly by asking her to feel the bones under her skin, a multimedia demonstration of sorts of our universal kinship.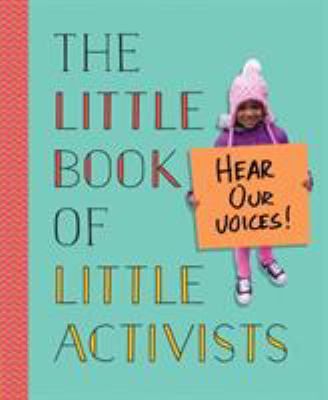 The Little Book of Little Activists
Bob Bland, writer of introduction.
You're never too young to care about your community or to stand up for your beliefs. That's the empowering message of this book, which is all about how real kids exercise their First Amendment rights. Filled with inspiring photos of children at the Women's March on Washington and other protests and rallies, this book will also include inspirational quotes, simple ideas for how kids can get involved, brief definitions of concepts like "equality" and "feminism," and an introduction from a leading activist who's making a difference in the world today. Perfect for parents who want to raise their kids to become participatory members of a democracy.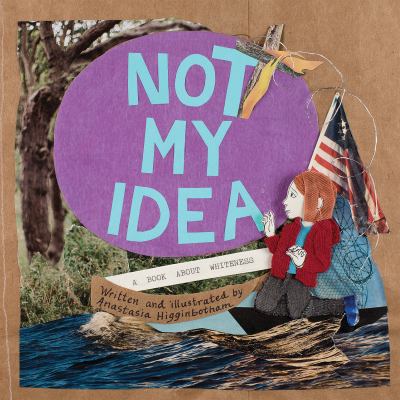 Not My Idea: A Book About Whiteness
Anastasia Higgenbotham
A necessary children's book about whiteness, white supremacy, and resistance. Higginbotham's text includes both dialogue among white adults and a white girl grappling with her growing race consciousness, and additional text that references and unpacks the ideas in that dialogue. Narrative text directed at readers highlights white people engaged in anti-racist activism, and it avoids undermining itself by also placing historical and contemporary black activism at the center.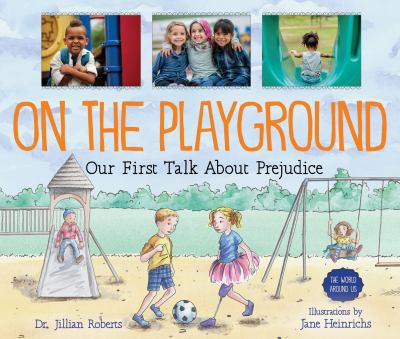 On the Playground: Our First Talk About Prejudice
Dr. Jillian Roberts
On the Playground focuses on introducing children to the complex topic of prejudice. Crafted around a narrative between a grade-school-aged child and an adult, this inquiry-focused book will help children shape their understanding of diversity so they are better prepared to understand, and question, prejudice witnessed around them in their day-to-day lives and in the media. The author discusses types of discrimination children notice, what prejudice means, why it's not okay, how to stand up against it, and how kids can spread a message of inclusion and acceptance in the world around them.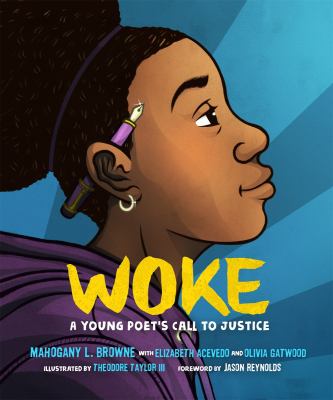 Mahogany L. Browne
Historically poets have been on the forefront of social movements. With a foreword by best-selling author Jason Reynolds, Woke is a collection of poems by women that reflects the joy and passion in the fight for social justice, tackling topics from discrimination to empathy, and acceptance to speaking out.
With Theodore Taylor's bright, emotional art, and writing from Mahogany L. Browne, Elizabeth Acevedo and Olivia Gatwood, kids will be inspired to create their own art and poems to express how they see justice and injustice.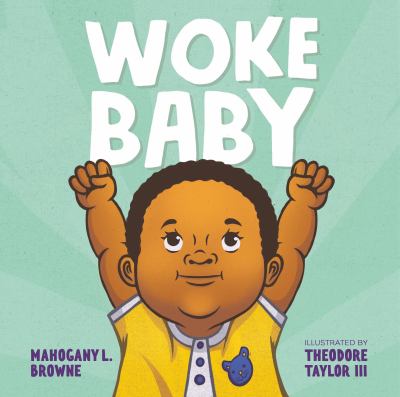 Mahogany L. Browne
Woke babies are up early. Woke babies raise their fists in the air. Woke babies cry out for justice. Woke babies grow up to change the world.

This lyrical and empowering book is both a celebration of what it means to be a baby and what it means to be woke. With bright playful art, Woke Baby is an anthem of hope in a world where the only limit to a skyscraper is more blue.
Now, as my coworkers have stated here and here in their versions of this type of list, I will repeat following their example:"This is list is by no means comprehensive. I am not an academic, an expert, nor am I a person of color." I simply want to use this given platform to share books that I have read and found useful. Black Lives Matter. I will keep repeating that phrase until we have solved the equality issues that are so widespread in our country. May all of us continue to do our part to make the world better.