1 – a: being without company: LONE // too many lonely nights at home. b: cut off from others: SOLITARY // the train stopped frequently at lonely little stations
2 – not frequented by human beings: DESOLATE // a lonely spot in the woods
3 – sad from being alone: LONESOME // he was feeling lonely without his wife and children
4 – producing a feeling of bleakness or desolation // it's a lonely thing to be a champion
---
July 11th is National Cheer Up the Lonely Day
There is a difference between lonely and solitary. Before you embark on a mission of cheering up the lonely, make sure your cheerful attention is warranted and wanted.
Whether you are looking to cheer up others, or need cheering up yourself, research has shown a number of ways to combat loneliness. Almost all of them involve interacting with others, and tend to break down into broad categories: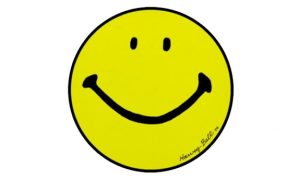 SMILE
Smiles cost nothing to give but are so valuable to receive. Sometimes being a smiling face is all you can do for someone. And sometimes, for that person, for that moment – it's enough. Check out this article on the history of the original (and now iconic) "smiley face" fromThe Smithsonian Magazine.
VOLUNTEER
There are so many local organizations that need volunteers. Check out HandsOn Greater Richmond to search for volunteer opportunities that mesh with your location and availability, or set your own search parameters. For those who need help, as well as those who want to volunteer, the city of Richmond coordinates the volunteer helping initiative Neighbor to Neighbor. Volunteer opportunities are slowly returning to the public library. If you are interested in volunteering with Richmond Public Library, please fill out the Neighbor to Neighbor form, then look at the RPL volunteer page for more information.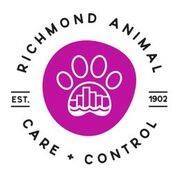 PETS
Petting a dog or cat (or even a friendly snake) has been shown to lower blood pressure and cortisol levels associated with stress and anger. Richmond Animal Care and Control has lots of lovely pets in need of homes. If you can't commit to a full-time pet, RACC always need foster homes, and offer volunteer opportunities for cat cuddling and dog walking.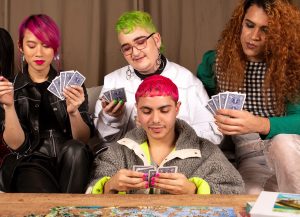 PLAY
Playing card games or board games is mentally stimulating, requires multiple players (hey – socialization!) and can be lots of fun! Check out MeetUp to find card game or board game groups to join like Richmond Board Game Group, Geek Girls of RVA, or Richmond Virtual Game Night.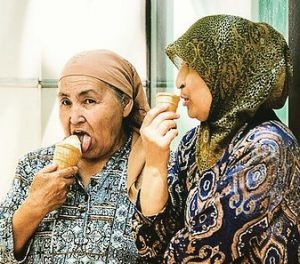 GO OUT
Ask someone to go out for ice cream, or coffee. Or a meal. Or just go hang out somewhere together. Offer to take someone grocery shopping, or out for other errands. It really doesn't matter. Just be there for someone.
NATURE
Go outside. Talk a walk. Even city streets have hidden bits of nature. Look for growing things or traces of green. You might be surprised at what you see and hear and smell.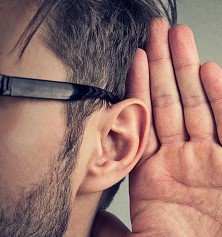 LISTEN
Listening to others, really hearing others (and being heard) seems like it should be so simple, but can be really hard. Take time to listen.
REACH OUT
Send a card, an email, a text message. Maybe even an actual phone call.
TAKE A TECHNOLOGY BREAK
Put down the phone, turn off the computer, unplug. Allow your authentic self to recharge.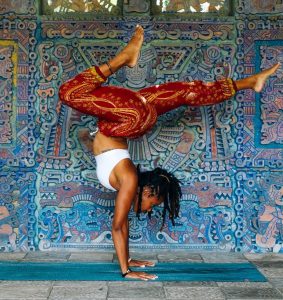 STRESS RELIEF
Snacks and shopping and taking naps may feel like stress relief, but are probably not the best or healthiest choices. There are plenty of better options. Try deep breathing, meditation, or yoga, instead. Search the library catalog for books or DVDs, or call your local branch for assistance.
Have a pool noodle battle with someone. Scream into your pillow. Be silly. Have dance party in your living room.
CALL IN REINFORCEMENTS
Sometimes you need to call on experts for assistance. Some Richmond options include:
211Virginia
Mental Health America support groups
NAMI Virginia
Richmond Office on Aging and Persons With Disabilities
Senior Connections
VCU Health and Wellness Library
---
SOLO ENTERTAINMENT
The Unlonely Film Festival curates a collection of short films telling stories of lonelieness and isolation, but also resilience. 40 new films were added June 8th with the celebration of their 5th anniversary. All films are free to watch. The film festival is part of the Unlonely Project, an initiative of The Foundation for Art and Healing, a nonprofit with a goal "to promote creative expression as an approach to improve public health".
---
And finally, check out these booklists from your public library:
I'm Not Much, But I'm All I Have – fiction about loneliness, and the pleasure and pain of solitude
All Great and Precious Things are Lonely – nonfiction about loneliness, solitude, loss, and more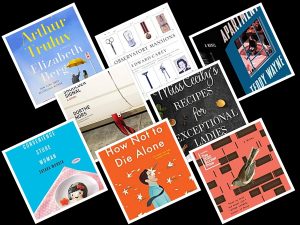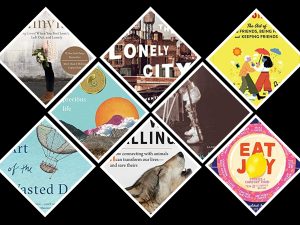 ---