We hope you are looking forward to the upcoming programs that the Richmond Public Library has planned in support of the 2022 VCU Common Book,  The Organ Thieves. Whether you have already read The Organ Thieves, are waiting to read it, or just want to know more about some of the myriad ways that race, gender, and poverty intersect with medicine and medical outcomes, try these other recent nonfiction titles: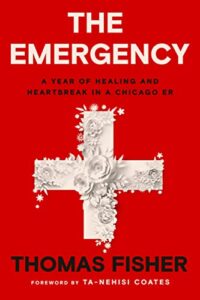 A south side Chicago ER doctor looks at the reasons many residents – mostly poor, marginalized, or people of color – can't or won't seek medical help, and why emergency rooms are often their only means of medical care. This book is "a page-turning and mind-opening work that will offer readers a fresh vision of healthcare as a foundation of social justice."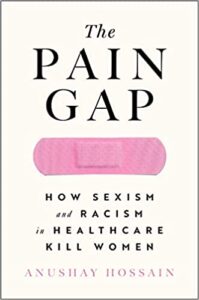 The author, who grew up in Bangledesh – where the concept of women's healthcare was mostly nonexistent – was relieved to know she would have her own baby in the US. After a birth experience that went awry the minute she entered the hospital, Hossain wanted to understand why so many women – especially women of color – are "dismissed to death by systemic sexism in American healthcare."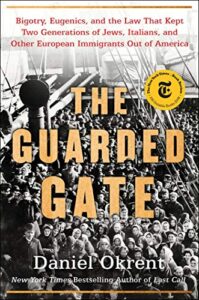 This book chronicles "a particularly ugly period in American history, a bigotry-riddled chapter many thought was closed but that shows recent signs of reopening…a time when white-supremacist policymakers joined forces with pseudo-scientists promoting eugenics, creating widespread anti-immigration sentiment throughout the country." Meticulously and deeply researched.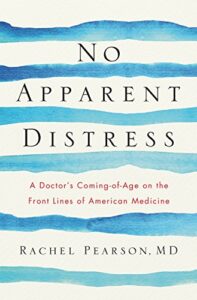 N.A.D. (No Apparent Distress) is an acronym used on medical charts to indicate a patient who is stable. Pearson came to feel that the phrase could also be used to describe how the American medical system treats the underprivileged, where "medical students learn on the bodies of the poor — and the poor suffer from their mistakes."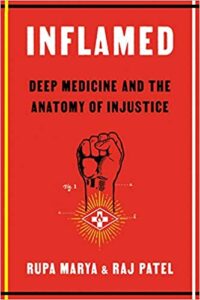 The authors "illuminate the hidden relationships between our biological systems and the profound injustices of our political and economic systems, and how they are connected to the number of traumatic events we experienced as children and to the traumas endured by our ancestors".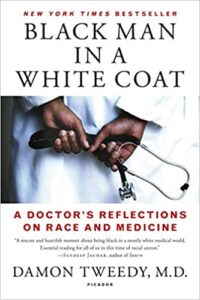 Tweedy imagined his future as a doctor would be bright, and where his past growing up in a segregated, working class background would be irrelevant. Instead, he found himself "grappling with race, bias, and the unique health problems of black Americans…a new world where race is front and center."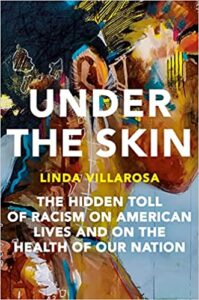 In 2018, Villarosa wrote a New York Times Magazine article on maternal and infant mortality among Black mothers and babies in America. This book expands that topic to "lay bare the forces in the American health-care system and in American society that cause Black people to 'live sicker and die quicker' compared to their white counterparts."
Read more about the VCU Common Book program here.
Stuck in a reading rut?  Looking to read outside your comfort zone? If you want hand-crafted reading suggestions, check out The Bookologist – a bespoke readers advisory service for adults, teens, and kids.